Godard Abel Leads $10 Million Investment in 3D Product Visualization
Strategic investment further strengthens 3D visualization capabilities, allowing brands to create more interactive and personalized online shopping experiences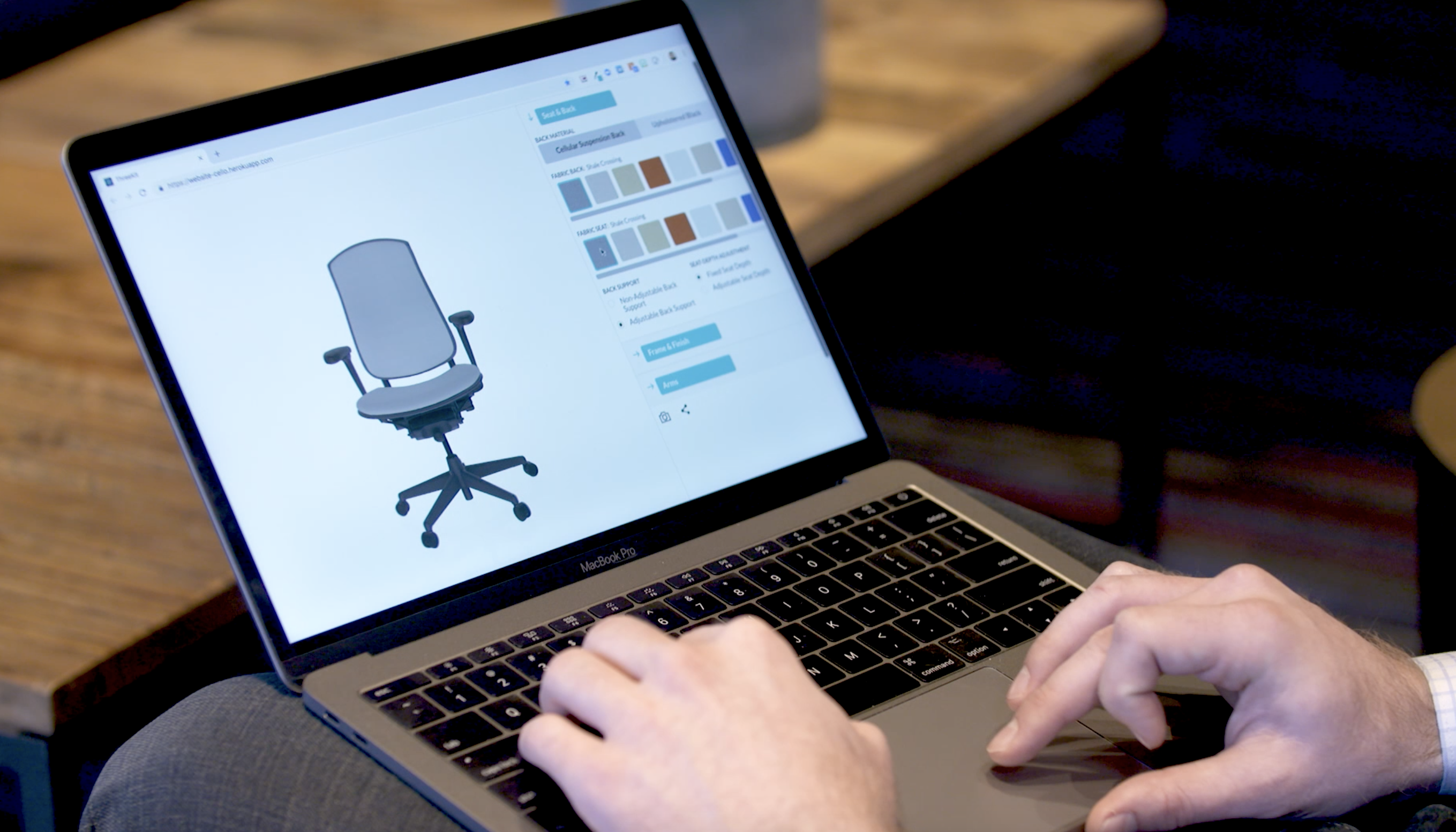 CHICAGO, Jan. 10, 2019 /PRNewswire/ -- Serial entrepreneur, Godard Abel, has led a $10 million seed round investment in Threekit, a 3D product configuration and visualization platform, to help the company further meet the demands of brands for more interactive and personalized e-commerce experiences. The investment will fund talent acquisition, as well as product and business development for the rapidly growing company.
Threekit was founded by Ben Houston, a 15-year veteran in Hollywood Visual FX software, and a dedicated group of 3D pioneers and visual effects professionals. After creating 3D visualization technology for the special effects used in some of Hollywood's biggest blockbuster movies, the group has been working with brands to use this same technology to revolutionize the online experience. Houston will now serve as Chief Technology Officer of Threekit.
Abel will take the role of executive chairman of Threekit. The leadership team will be comprised of B2B commerce veterans from several well-known companies in the space, including BigMachines (acquired by Oracle), SteelBrick (acquired by Salesforce), CloudCraze (acquired by Salesforce), and G2 Crowd. Executives will include:
Joachim Klein, President and COO
John Kim, SVP of Sales
Slava Kovelman, VP of Operations
Kelly Wilson, VP of Customer Success
Nancy Rizkallah, VP of Finance
Together, the team has created over $1 billion in investor value and over 1,000 high-tech jobs. Now, they will leverage their expertise to give brands the ability to differentiate their customer experiences through next-generation 3D product visualization, virtual photography and augmented reality (AR).
"Traditionally visualization technologies have been clunky and difficult to use, but Threekit is a holistic platform that allows sellers to create their own interactive product experiences for their web stores," said Houston. "Originally built for Hollywood, we saw a major opportunity to bring this technology to e-commerce and are leading a new standard of product experience in the industry."
Threekit's solutions allow brands to move from static images to a completely interactive 3D experience online, with features such as custom product designs, product tours and more. Additionally, powerful AR and virtual photography capabilities allow customers to preview their customizations before making their purchase decision. By using these tools and showing consumers exactly what they're getting, brands can see a 40 percent increase in online conversions and an 80 percent reduction in online returns. Brands already leveraging Threekit technology include Crate & Barrel, Steelcase and CÎROC.
"There has been a critical gap in the ability of brands to provide engaging product experiences in their web stores, but Threekit is solving for this by fulfilling the touch and feel needs consumers have when shopping online," said Abel. "It's clear the company is leading a new generation of immersive and experiential commerce and I look forward to accelerating its momentum to be a world market leader in 3D visualization technology."
To learn more about how Threekit can help brands differentiate their online commerce experience, visit www.threekit.com.
About Threekit
Threekit is a powerful 3D product configuration and visualization platform that arms brands with the tools to create interactive product experiences. Founded by Ben Houston, a 15-year veteran in Hollywood Visual FX software and a team of 3D pioneers, Threekit combines innovation, expertise, and experience to deliver high-quality solutions that boost online customer engagement and conversions. The company is headquartered in Chicago with a technology innovation center in Ottawa.
Media Contact
Amy Zhao
amy@propllr.com
248.881.0578
Feature News Coverage
Forbes, January 16: https://www.forbes.com/sites/louiscolumbus/2019/01/16/5-ways-visual-configurators-are-revolutionizing-cpq/#6f24746e27df
UploadVR, January 12: https://uploadvr.com/threekit-million-3d/
Built In Chicago, January 10: https://www.builtinchicago.org/2019/01/10/threekit-raises-seed-round
Crain's Chicago Business, January 10: https://www.chicagobusiness.com/john-pletz-technology/tech-entrepreneur-leads-10-million-investment-software-startup
Venture Beat, January 10: https://venturebeat.com/2019/01/10/threekit-raises-10-million-to-turn-static-images-into-3d-experiences/
Chicago Inno, January 10: https://www.americaninno.com/chicago/chicago-startup/serial-founder-godard-abel-leads-10m-round-in-retail-tech-company-threekit/
Ottawa Valley Business Journal, January 10: https://obj.ca/techopia-silicon-valley-godard-abel-10m-ottawa-retail-tech-threekit
Furniture Today, January 10: http://www.furnituretoday.com/article/560961-3d-company-threekit-raises-10-million-seed-capital-fund-product-development/
BetaKit, January 10: https://betakit.com/g2-crowd-ceo-invests-10-million-usd-in-ottawa-founded-retail-tech-company-threekit/
Additional News Coverage
Launch Tracker, January 11: https://www.launchticker.com/stories?searchtext=Threekit
FinSMEs, January 10: http://www.finsmes.com/2019/01/threekit-raises-10m-in-seed-funding.html
Built In Chicago, January 10: https://www.builtinchicago.org/2019/01/10/chicago-tech-roundup-011019
Fortune, January 11: http://fortune.com/2019/01/11/term-sheet-friday-january-11/
VR Room, January 11: https://vrroom.buzz/vr-news/tech/threekit-turns-still-images-3d-experiences
Axios, January 11: https://www.axios.com/newsletters/axios-pro-rata-ab4b7f2f-bdcf-4979-971f-fd4e38f0dd40.html