A Short Guide to Photorealistic Product Rendering
Every brand with a substantial inventory could use high-quality virtual photography. Online consumers not only want to be able to see every possible variation of a product—they deserve to. And with recent developments in digital marketing technology, showcasing every color, texture, and variation of products is easier and more affordable than ever.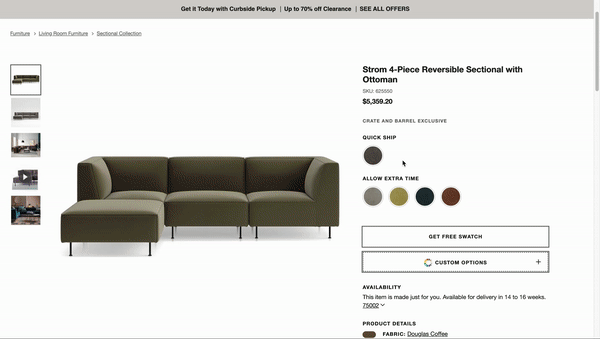 Think about it. 10 short years ago, a brand would need to invest big money and time to hire a photographer and crew to plan, design, and shoot hundreds, possibly even thousands of photos. Today, virtual photography can make it happen in short time and without having to spend an arm and leg on real-world studio spaces, thanks to high-resolution, photorealistic product rendering.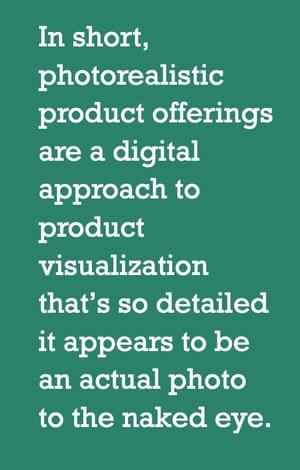 But what exactly is photorealistic product rendering? That's an excellent question. In short, a photorealistic 3d rendering is a digital approach to product visualization that's so detailed it appears to be an actual photo to the naked eye. This means brands can have their entire inventory available for viewing by online consumers without ever having to plan a photoshoot.
You may be wondering about virtual photography. While it sounds like a remote photoshoot, virtual photography actually involves entirely computer-generated 3D product renderings. From there, 3D artists can adjust nearly every visual feature to accurately reflect a brand's actual product offerings. Every time users customize a product online, from athletic shoes to cars to T-shirts, they're looking at an image created by product rendering services.
The quality of those product images is paramount. Imagine if a consumer was browsing online and believed they were about to customize their ideal hat, only to discover that the visual rendering looks like something a robot might wear. That experience wouldn't exactly help them make decisions with confidence. In fact, it could turn them off from the brand entirely.
That's why it's so important to ensure photorealistic renders that look as realistic as possible. The whole point of providing 3D rendering services to the consumer is to reflect the physical act of shopping at brick-and-mortar stores as closely as possible. In a perfect experience, they forget they're on their computers altogether.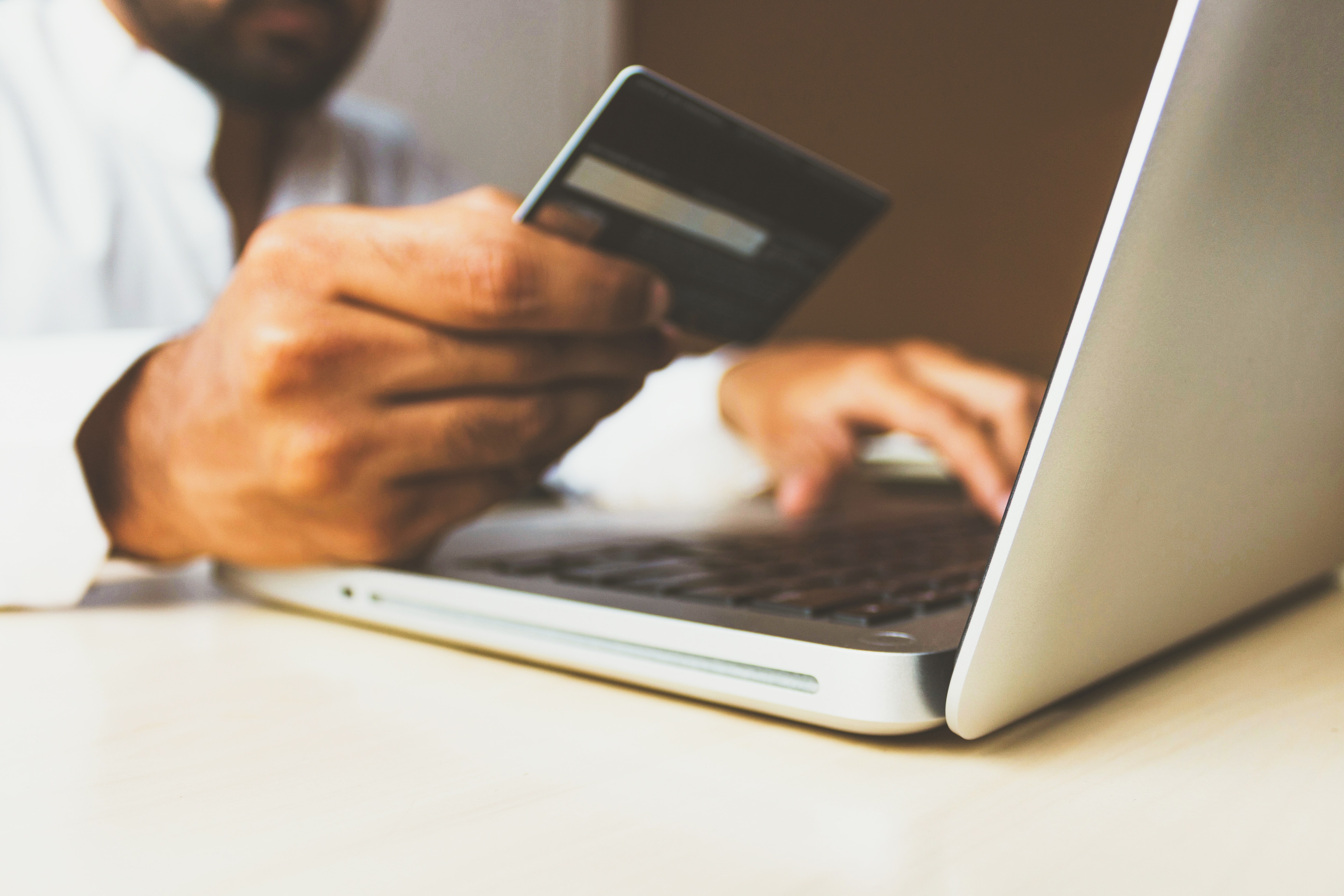 At Threekit, our Virtual Photographer offering has helped countless brands blur the line between eCommerce and traditional commerce by designing the most photo-realistic 3D product renderings out there. In addition to the visual quality we provide, our robust team of developers and service specialists also help clients manage the thousands of assets photo rendering makes possible, integrate those assets with their existing operation, and keep track of the order data.
One industry that's raised the bar for photorealistic product renderings is men's fashion, and Threekit has led the charge in those advances. Let's take a look at two specific men's fashion brands whose photo rendering games we've helped transform.
Kashiyama
When customers search for suits and professional wear, they're going to take their time to ensure they're making the right decision. After all, many shoppers who wear suits view their appearance as a reflection of their success. In many cases, suits are for client-facing professions, meaning this is more than a fashion statement—it's an investment. Based on that insight, we at Threekit knew that the photorealistic renderings were essential to making the online Kashiyama experience effective.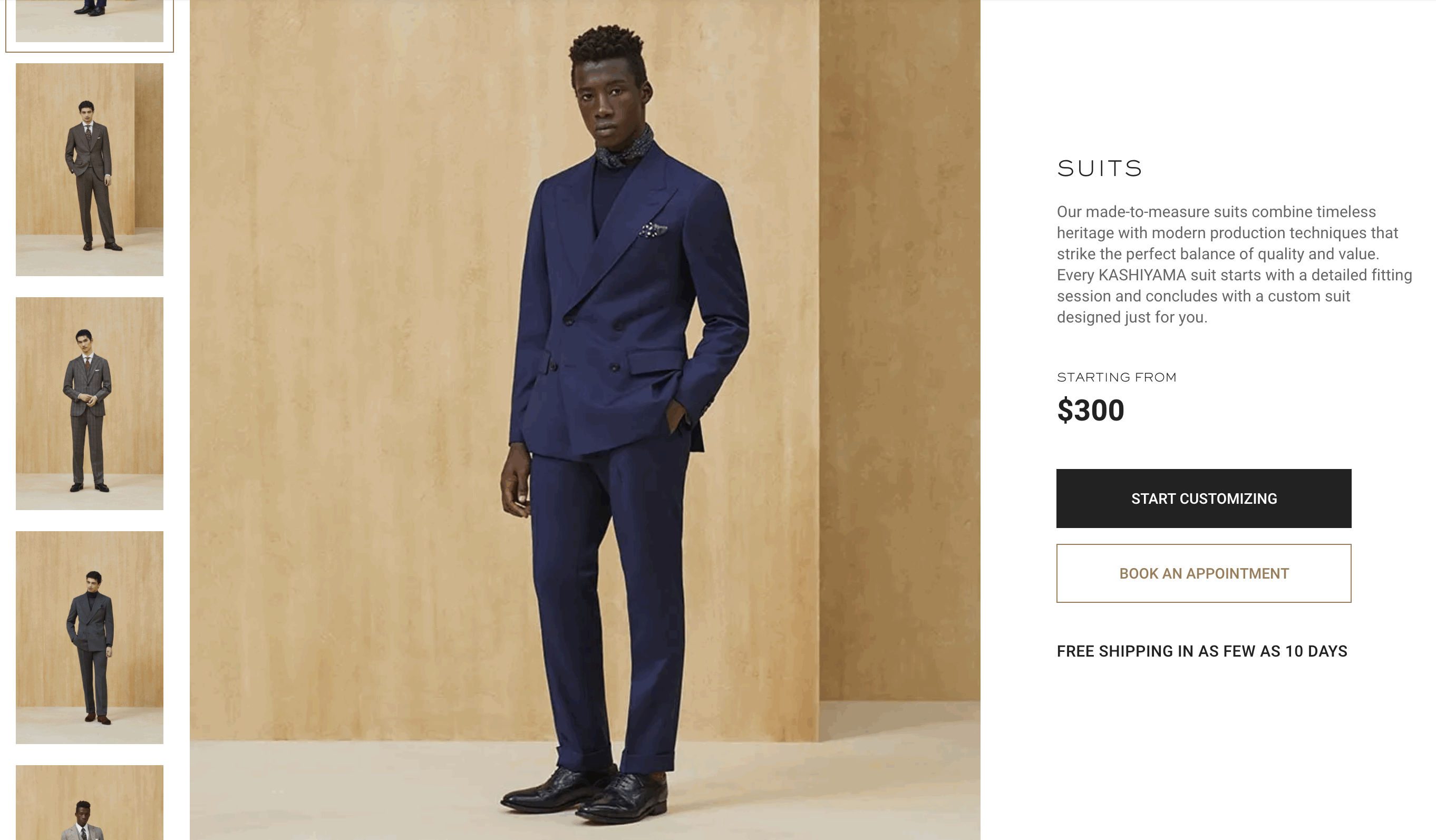 Bespoke menswear also includes detailed variations like fabric type, fabric design, hybrid fabrics, pocket placement, fit—the list could go on. All of those variations meant Kashiyama would need to showcase a massive inventory of possibilities for their online shoppers, which would be difficult and costly to scale with traditional photography. This made employing state-of-the-art virtual photography the perfect approach for Kashiyama's eCommerce solution.
We were able to design and build every variation a user may want to see up close, without ever having to rent out an expensive studio or hire a crew. This gave suit shoppers the power to view every available version of every suit in Kashiyama's inventory as if they were in their real-life store.
Kashiyama is proof that you need more than 3D image rendering software. You need a virtual photography solution that can ensure your product shots are photorealistic. The robust team at Threekit has the capabilities to do just that.
J Press
Sometimes, a simpler user experience can have more impact. J Press is a purveyor of fine menswear that offers an extensive selection of fabrics and designs. We designed the perfect images first, then added texture and design layers that looked so natural no one would know it isn't the real thing. From the sheen on the buttons to the branded inside tag, no detail was too small for these photorealistic renderings.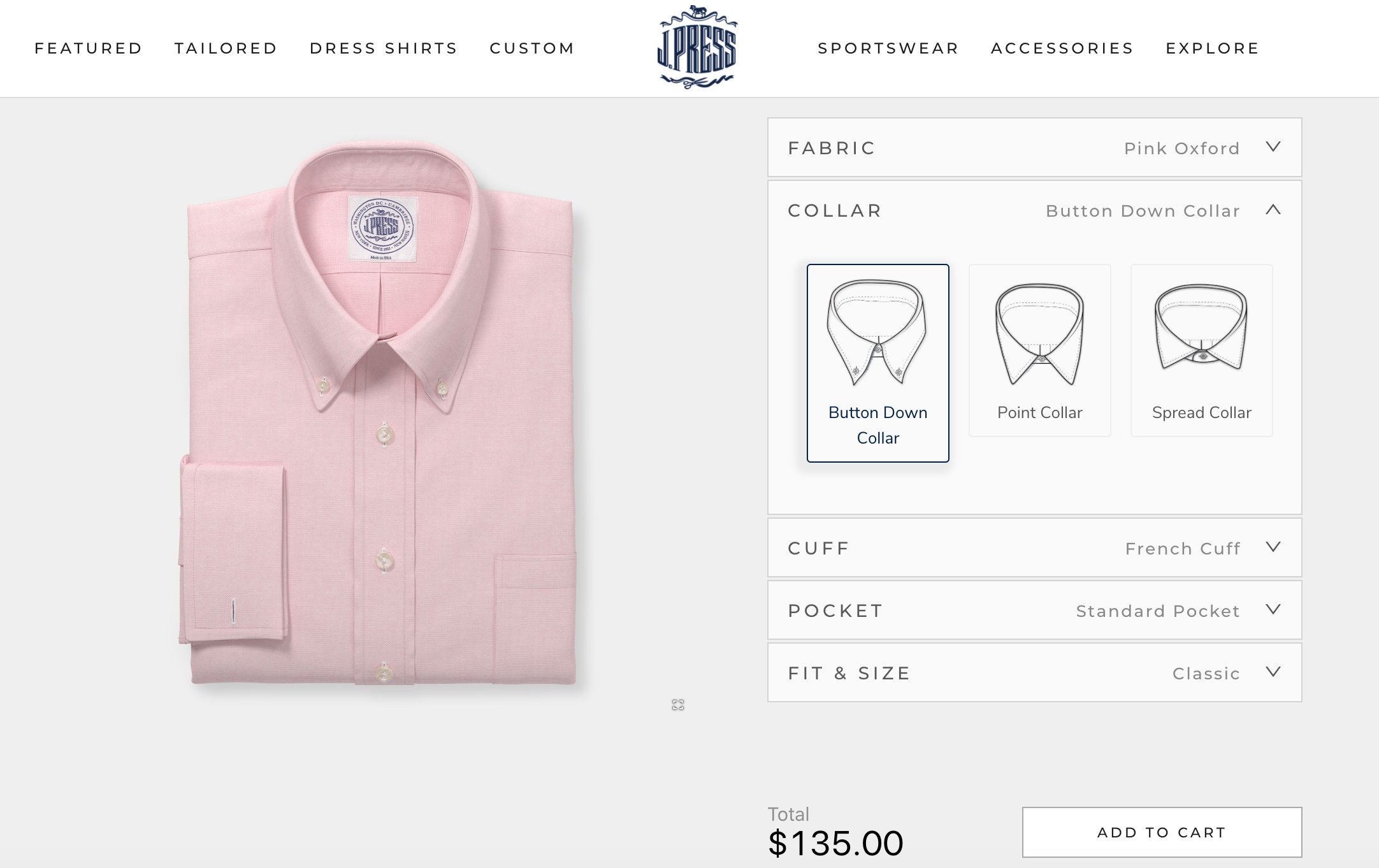 In addition to the texturing and design variations, our team also gave users the option of trying on different fashion variations like cut, cuff type, collar type, and fit. The J Press experience is the digital equivalent of walking into a mile-long menswear store. Just as you can never have too many options, your digital renderings can never look too close to the real thing. Our experts got as close to that as possible with the J Press customizer tool.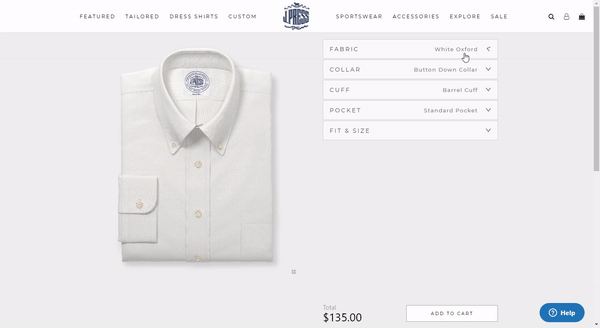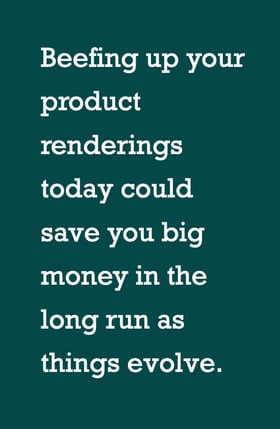 If you're an eCommerce business, you can't operate without a trusted virtual photography solution. Even if your product offerings are limited at the moment, consumers are expecting these photorealistic images when they shop online and due to the pandemic, people are choosing to shop that way more than ever before. If the past few years have taught us anything, it's that the digital marketing landscape can change at the drop of a dime and there's no such thing as being too prepared. Beefing up your product renderings with a 3D visualization solution today could save you big money in the long run as things evolve—and expanding your eCommerce marketing strategy is only a plus in our increasingly digital world.
From product viewers to product configurators to thought leadership like this post, we're keeping brands on the leading edge today so they'll be there tomorrow as well. If you're ready to build an extensive online selection of photorealistic product renderings with an experienced partner, get in touch with us today for a consultation or demo.