New Trends for Mid-Market and Enterprise eCommerce
Online shopping experiences are rapidly changing, especially because of Covid-19. Amazon has gotten ahead of the rest of the world in the eCommerce game, but there are software solutions that are making it possible to compete effectively with Amazon head-to-head. New ecommerce trends are emerging and 3D interactive shopping is in the top 3 new trends according to Forbes.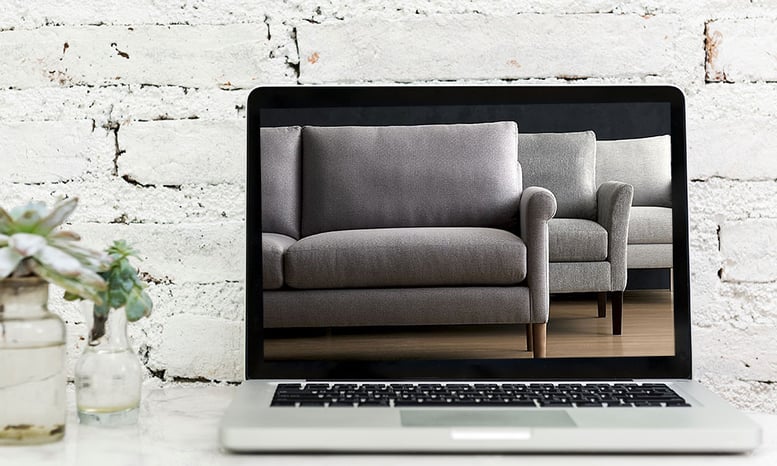 The core of successful eCommerce is rooted in two principles: data science and customer experience. By focusing on both of these principles, you can beat Amazon at their own game.
How to Leverage Software Solutions to Compete with Amazon
There are a handful of good eCommerce platforms for mid-market to enterprise-level companies to purchase. An ERP (enterprise resource planning) software is the key to any successful eCommerce business. Oracle NetSuite ERP as an eCommerce platform is heavily utilized by most mid-market organizations across the United States. It is fully cloud-based with features that span across all industries. You will want to utilize a highly rated NetSuite partner for your NetSuite implementation as you look into it as an option for your company. They will also help advise you on when you are getting a good deal (Hint: don't accept less than 40% off NetSuite).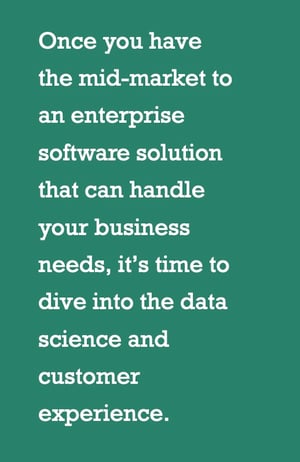 ERP hosts all your company data including customers, sales orders, inventory, and integrations to other eCommerce platforms. From NetSuite, you can decide which NetSuite eCommerce solution you want to connect with. If you don't want to pay for integration, you may want to consider NetSuite's flagship solution called SuiteCommerce. This platform is pre-integrated to NetSuite and is the ideal B2B and B2C solution if you are using NetSuite as your ERP. Other popular options are Shopify Plus or Magento. If you are using NetSuite, it is important to get an eCommerce comparison of Shopify Plus vs SuiteCommerce before you purchase either solution. Once you have the mid-market to an enterprise software solution that can handle your business needs, it's time to dive into the data science and customer experience.
Building the Best Customer Experience for eCommerce
eCommerce relies on customer experience to help not only acquire new customers but to retain them as well. 3D products help provide a shopping experience similar to a traditional in-store experience. By mimicking the traditional customer shopping experience and merging it with the convenience of eCommerce, you set yourself up for success. You need a software solution that makes this functionality available to you as well.
That's one reason why ThreeKit 3D Product Configurator exists. The solution connects with your ecommerce platform to provide customers an in-store shopping experience from the web. It helps drive conversions to purchase your products. 3D augmentation will soon be the new normal for ecommerce. Amazon is already starting to make the transitions and other companies are slow to make the final push. There are endless types of solutions 3D products can be used for. You can look at a useful 3D product library to get ideas for applying 3D viewing to your website.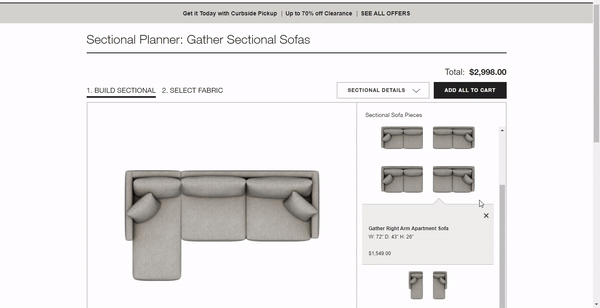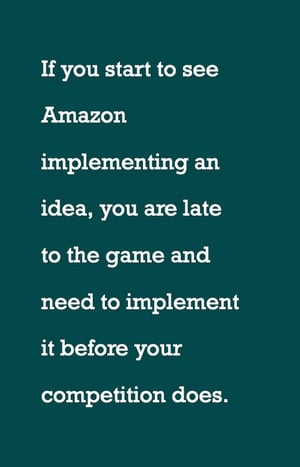 Since eCommerce is rapidly changing, it is vital for companies relying on eCommerce or planning to break into the space to be proactive in new trends. Amazon has a brilliant team that thinks of ideas that are 10 years ahead of their time. If you start to see Amazon implementing an idea, you are late to the game and need to implement it before your competition does. Updates to software happen all the time and you need to check out the latest updates to ThreeKit 3D Products Software Solution. As long as there are software solutions available to get your website implemented with solutions being used by Amazon, you can get them integrated into your business processes. Amazon funds its software development to get to the market first with game-changing eCommerce ideas, and your company will largely rely on 3rd party software companies that help you compete with Amazon.
Data Science for eCommerce in Mid-Markets
One of the best arguments for avoiding Amazon as your primary business eCommerce platform is that they own all your customer data.
What do I mean by this?
Let me ask you this… what is your customer demographic? What specific pages and products are they interested in other than the one they purchased? When does your customer prefer to buy a product? If a prospective customer hasn't purchased anything and is just browsing, what are their email, address, and location?
These are all pieces of information Amazon is collecting with their data science team and software solutions. Amazon is a data science company, they are not an eCommerce business.
There are some mid-market focused software data science solutions that will help you get ahead of your competition and get to your customers at the right time using statistical analytics and data science. These are the exact tools Amazon has at its disposal and a data science team would cost a fortune. If you want to use statistical methods to scale your business, Tadpull data science software is one of the best solutions for mid-market.
About the Author: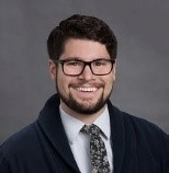 This blog was written by Caleb Schmitz, a NetSuite developer and SuiteCommerce Specialist at Anchor Group NetSuite Consultants and Developers. Anchor Group is a NetSuite implementation partner that focuses on long term partnerships for companies positioning for massive growth.