How We Helped Ulrich Structures Generate Triple Digit Sales Growth
While lifestyle structures like sheds, garages and cabins have grown in popularity in recent years, shopping for and purchasing them has come with challenges. Most manufacturers have required a robust sales team to walk buyers through the process, as well as cumbersome methods of communication to complete a sale.
With Threekit's 3D product visual and advanced configuration capabilities, Ulrich provides end users with the tools necessary to configure and buy their personal structure, all online–from guided configuration and real-time 3D visualization all the way through check out and direct communication of order details to the manufacturer.
Not only does this simplify and streamline the Ulrich sales process, it provides the foundation for a full omni-channel experience to nurture buyers along the journey.
Most importantly the early results have been stunning: within a month of launch, Ulrich was up about 290% in dollars and 400% in units.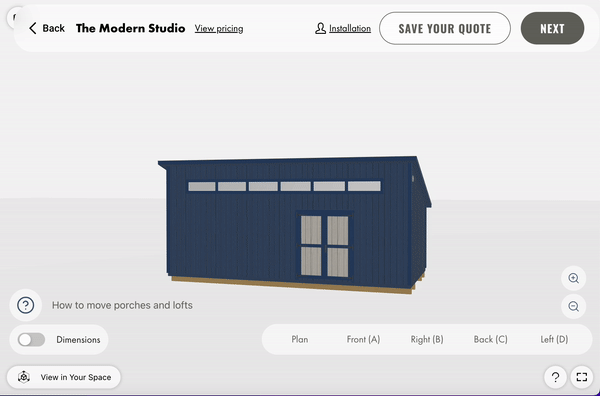 Logik.io, a commerce logic engine, also played a crucial role in helping Ulrich manage and sell with their highly configurable structures. Logik.io's powerful configurator platform and rules engine helped ensure a seamless and accurate buying experience.
When you're buying a complex product, you want the process to be as simple as possible, whether you're a B2B buyer or an end user. Increasingly, we find ourselves helping manufacturers sell and service in the same way an eCommerce company would. The result is a more satisfying journey for the buyer and a more efficient and effective approach for the seller.
We look forward to helping more customers completely transform their B2B buying journey!