How Virtual Photography Can Help Update Ads and Product Pages Faster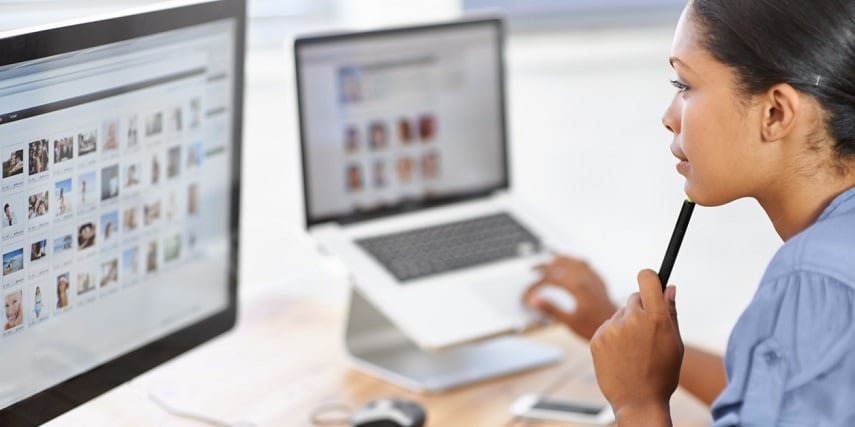 Product images are integral to any eCommerce site, as they represent a business's products to help convince people that a product is worth buying. In an effort to differentiate yourself from more conventional eCommerce businesses, virtual photography can be vital.
For many years, traditional photography was enough to create visualizations for products of all types, but consumers want a unique experience that takes product images to the next level.
Using innovations in virtual photography, you can experience a range of benefits you wouldn't otherwise see — even with the most professional photos — using traditional techniques. Virtual photography technology can create top-quality product images that truly capture your products.
It can even create in-depth photorealistic 3D models in a product configurator.
Virtual photography is ultimately a worthwhile investment, with positive ROI seen in less than four weeks, unlike other content that can take as long as months to show the same progress. It's also far more efficient than traditional photography in a number of ways.
Here we'll discuss how virtual photography can help you quickly create compelling ads along with engaging product pages in your online store.
Create Product Images More Efficiently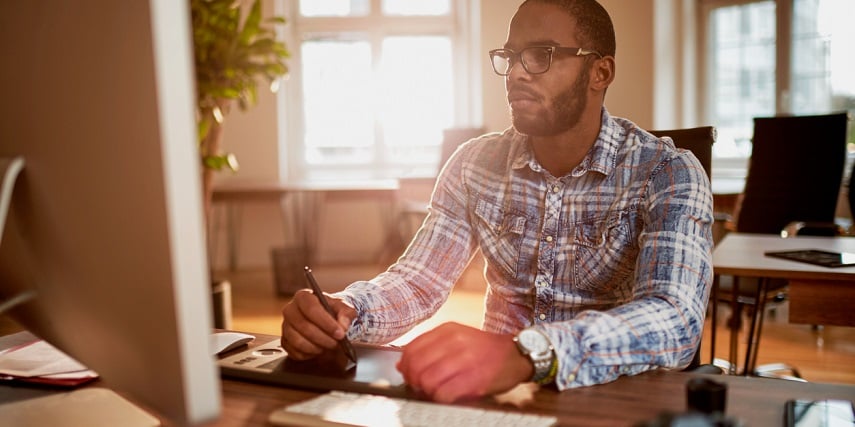 Traditional photoshoots are time-consuming and require a lot of work to prepare. Businesses need to collect their inventory. Then they often wind up shipping it to a location where the photoshoot will take place.
Next, professional photographers will have to set up all the necessary photography, set and lighting equipment to take photos of each product. Virtual photography eliminates the need for any of this.
Through a virtual photoshoot, all you need is a material sample for your products. HDR DSLR cameras can efficiently capture your products from every angle, enabling you to create as many as hundreds for each product in little time. The software does the rest.
A virtual solution can create high-resolution 2D images that effectively showcase your products, but the unique ability of virtual photography is the added ability to generate 3D images.
People expect to see around five to eight product images per item in an eCommerce store to inform their buying decision. But you can exceed that using 3D images that customers can actually explore within a configurator.
Using the images produced, you can easily place them in different virtual backdrops. You can also change lighting situations without any Photoshop skills.
This is perfect for creating a diverse array of ads for your products that target various audience segments.
Virtual photography can also produce top-quality images regardless of the product's complexity. From furniture and home goods to the most complex electronics consisting of multiple components, these solutions can capture every detail with unparalleled accuracy.
To learn more about the unique capabilities of Threekit's virtual photography solution, click here.
Easily Add Options for Customization to a Configurator
If your products are customizable, you can also capture every single feature and possible configuration with virtual photography.
In a virtual photoshoot, cameras and software can capture the base model. This is followed by each customizable component, including material and structural modifications.
Once photographed, the software can create 2D and 3D assets for each individual option and potential configuration of your product. You'll have a nearly infinite number of images that accurately represent every possible product variation.
A product configurator tool can then include all of the options for a given product, enabling customers to see how their product would look based on their individual choices.
In a comprehensive 3D product configurator, customers would also be able to explore custom products even further. They can rotate and zoom in on each feature with a high-quality 3D model.
Capture New Products and Features Immediately After Adding Them
eCommerce stores change over time as products update or new ones develop. To help keep up, photography solutions need to be able to add these items quickly.
The efficiency of virtual photography makes it easy to instantly photograph and add new products into configurators. This includes different materials and other customizable options. Otherwise, traditional photography would require planning for yet another photoshoot to capture new products, consuming more time, energy and resources.
This ability keeps your business agile. You won't need to wait to give your customers access to newly developed products or features. Also, you can use your virtual product assets to create ads that effectively drive traffic to your store.
As your business scales, your configurator and product pages won't suffer from less efficient traditional product images and the processes they entail. In turn, you can remain competitive as you find new ways to appeal to new customers and keep existing ones coming back for more.
Work With the Experts at Threekit for an Effective Virtual Photography Solution
Using the right tools and with the help of the right team of professionals, you can reap the rewards of virtual photography for your business. You'll be able to give your customers a one-of-a-kind online shopping experience. At the same time, you'll increase the efficiency of ad creation and product development.
However, it's necessary to locate and use the ideal solution if you want the best results. Many virtual photography tools are typically associated with real estate photography; they are used to create virtual tours and open houses. But there are solutions available that are uniquely designed for eCommerce businesses.
At Threekit, we offer access to one of the most innovative tools to digitize your entire inventory. Our fully capable Virtual Photographer™ software can turn any item in your catalog into an accurate and photorealistic 2D or 3D image.
You can then connect these images to our 3D product configurator solution that allows customers to fully explore each product.
Images will also be easy to implement for eye-catching ads for social media and other platforms. You can even use them to create interactive 3D ads with mini-configurators that are likely to detract attention from competitors.
As a result, you'll be able to develop highly engaging ad campaigns. Keep your business in the spotlight across every channel.
Want to find out more about how our virtual photography tool can help set your business and products apart? Get in touch with us today, and we'll get started on a unique custom solution for your eCommerce store.