How to Use AR for eCommerce to Increase Patio Furniture Sales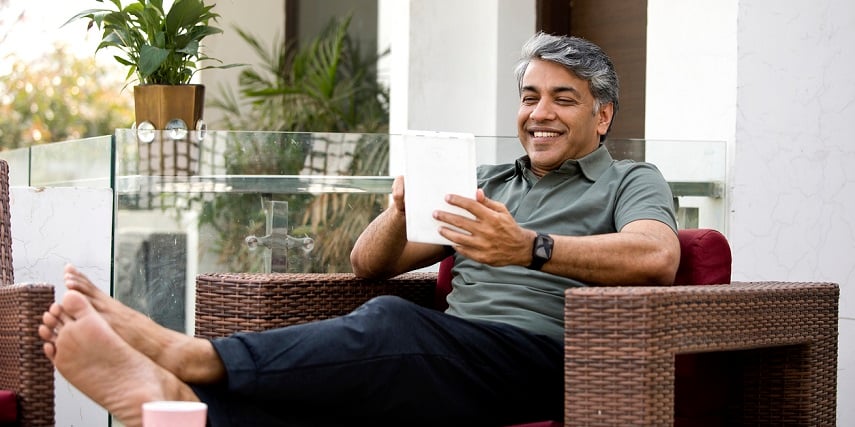 AR for eCommerce makes online shoppers more comfortable with big purchases, and patio furniture is a considerable investment for most homeowners. In fact, the U.S. outdoor furniture market was estimated to be around $9.06 billion in 2020.
When your customers use your eCommerce options to find patio furniture online, they're taking a gamble that the products you advertise will provide the style and comfort they're looking for.
You know you have premium products, but it can be difficult to share that value with customers online. You need a way to allow your customers to experience your patio furniture in their space before they buy. AR for eCommerce can accomplish exactly that.
How Augmented Reality Improves the Patio Shopping Experience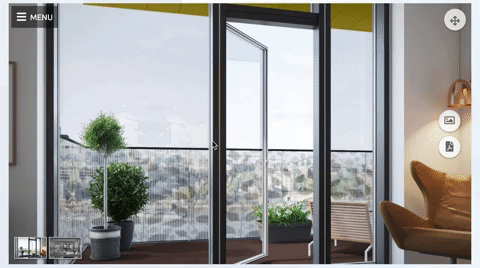 As a business owner utilizing the benefits of online shopping, you might know a little about the use of augmented reality (AR). Still, you might not have considered it as an opportunity for your business.
Many startups and SMBs assume sophisticated tools for online stores are overly expensive, complicated, or out of reach. In fact, only 1% of retailers are currently using AR.
But you don't have to be Amazon or Ikea to provide your customers with a virtual reality shopping experience. New technologies exist that can enhance the shopping experience for customers on your eCommerce site.
Various pictures, videos, and reviews teach your customers valuable facts about the patio furniture you sell. AR for eCommerce is almost like participating in an online shopping experience in a mortar store — except it takes your customers one step further.
3D modeling allows your customers to see your products from every angle and customize any options you offer. Then AR goes the extra mile by allowing your customers to virtually place pieces of patio furniture in their space to see how it will actually look.
It's estimated that the conversion rate for a clothing sale jumps from 10% to 67% when a customer enters the fitting room. AR lets patios and outdoor spaces "try on" products to give consumers confidence about a purchase.
Click here to learn more about using AR for eCommerce from Threekit, or read about these unique advantages of AR.
AR Can Provide Real-Time Color Matching
Luxury outdoor living spaces are on the radar of most homeowners. When shoppers are seeking pieces to match their existing patio furniture, color can be a vital factor.
Will your options match or contrast perfectly with the existing furniture? Some AR platforms only allow customers to envision the base option or a correctly sized piece of furniture.
But Threekit has developed AR for eCommerce so customers can envision their own configured design (including the perfect color) in their space.
AR for eCommerce Does the Decorating With No Heavy Lifting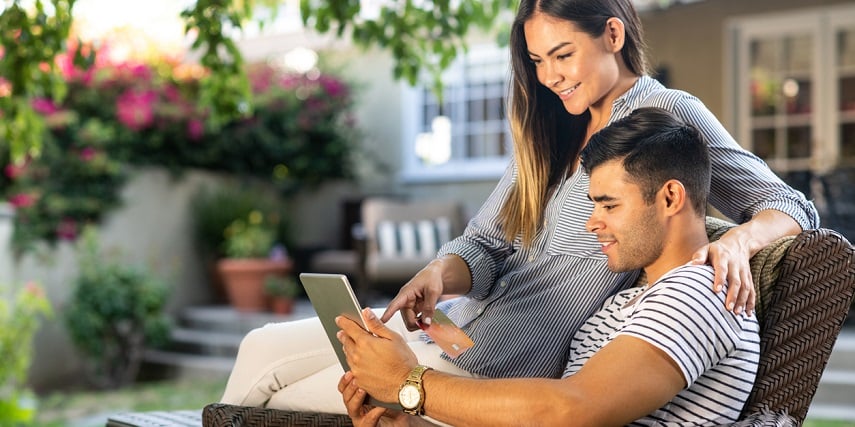 Just like when you're shopping for living room furniture, shopping for patio furniture requires shoppers to envision an item in their own space. It can be difficult, even with the most precise measurements.
But when you empower customers with the option to try out patio furniture in their own space, you provide all the joys of redecorating with no cumbersome assembly or heavy lifting.
AR for eCommerce Helps Eliminate Returns
Even with the most carefully outlined product specifications, you end up with customers who are surprised by certain elements of the furniture pieces they've ordered. To add to the disappointment, things can quickly become complicated with patio furniture returns:
Large pieces of furniture can be costly to ship.

Many pieces require disassembly before customers return them.

Long purchase and return cycles make customers miss out on the summer.
But a potential customer with the ability to view the item in its designated spot is less likely to be surprised by the product that arrives. They're also less likely to return it.
AR Creates Personalized and Entertaining Shopping Experiences
In many ways, purchasing patio furniture online makes perfect sense. Online stores offer potential customers the opportunity to browse thousands of styles from the comfort of home.
But in-store experiences allow retailers to share their furniture in a real-life setting. Preferences in Gen Z shoppers illustrate this paradox perfectly.
75% of Gen Z shoppers prefer utilizing the eCommerce industry. But 65% also prefer to touch and feel products before making a purchase. The best way to achieve this balance is to provide a near-lifelike augmented reality experience.
Adding AR for eCommerce to your website allows you to provide immersive experiences similar to that of physical stores without any of the hassle.
They can use the same mobile device for initial research and viewing 3D models in a real-world space. This gives consumers an easy, seamless way to "try on" a new product. AR technology can even allow shoppers to share the images on social media to get opinions, providing you with a source of free advertising.
How to Use AR to Reach More eCommerce Patio Furniture Shoppers
Adding an entirely new set of tools to every product page within your eCommerce site can seem intimidating. After all, you've already built an attractive, functional site with high-quality product pages for each of your products.
Throwing a new platform into the mix can feel like starting over. Luckily, incorporating AR solutions into your existing online store is easy.
Getting Started With AR for eCommerce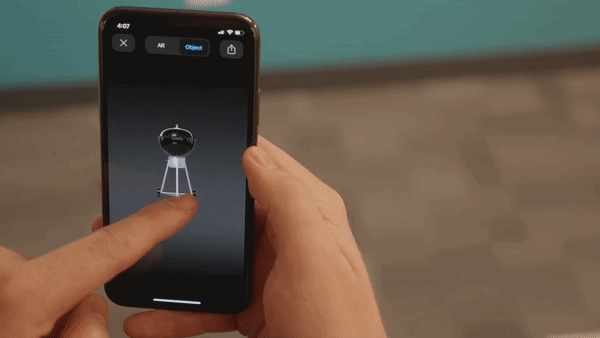 Utilizing tools for selling all types of products online is easier than ever before. AR for eCommerce is no exception. Threekit's augmented reality integrates seamlessly with leading platforms like Shopify and Magento. You can implement it in these three easy steps:
You begin by importing your existing 3D or CAD files. In the absence of files, our team can build a 3D file from representative photos and materials.

Your 3D files go into the platform and establish the parameters your customers will use for configuration.

Our team places a player on your website with a built-in user interface, and you're ready to go!
Once you go live, your customers can use AR features straight from your product pages. It will work on their Android or Apple device without the need to download an AR app. Your product pages will come to life so shoppers can view products from every angle and see each version of a product as they customize it.
Then customers can complete the process by placing customized patio furniture in their outdoor living space. They'll know immediately if it's the perfect fit. Instead of attempting to visualize something in an empty space, virtual images place the product in a consumer's home before they have to make a commitment.
The final result increases a shopper's confidence in making an expensive purchase. (It also helps you avoid dealing with the hassles of returns.)
Want to learn more about how to revolutionize your eCommerce business with augmented reality? Get in touch with the experts at Threekit!