How to Use a 360 Photo Viewer Online to Answer Customer FAQs
One of the best tools to offer online customers through your eCommerce site is a 360 degree photo viewer that enables customers to explore your products. Apart from clearly showing how a product would look from all angles, you can also use a 360 photo viewer online to effectively answer certain questions that customers might have.
For instance, customers are likely to have questions about color and material options and how they might look. They might also have questions regarding hardware and pricing.
While you can dedicate an FAQ page to answering some of these and other questions, a 360 photo viewer online offers a more engaging way to answer a few key questions as customers shop for and configure products.
The following are some specific questions that a 360-degree image viewer can help answer through in-depth interactive visuals.
"What materials are available?"
When designing custom products such as clothing and shoes or furniture, shoppers will likely want to know exactly how different material options would appear.
Using a 360 photo viewer online with high-quality product images can allow customers to switch out different fabrics, metals, and other materials. They can see how different combinations would look and even feel with particularly detailed textures.
Customers can mix and match different material options on a panorama viewer. Then they can determine which combination is right for them. Alternatively, they can decide on a material that's ideal for the entire product.
As they configure their own product, they can see how the material will affect the product's appearance and potentially functionality. This is much more effective than static JPG or PNG images on traditional product pages.
"What hardware options can I choose?"
In addition to material options, a 360 photo viewer online can give customers the ability to view and choose from various installation hardware options. They can view the product from every angle and select different hardware configurations.
In the process, they can learn more about how each piece of hardware affects the overall product. They also learn more about how it works and its core function in the product.
For example, a drone configurator with a 360-degree product viewer can help customers better understand the different hardware that goes into a quadcopter. Shoppers can see which parts go where and how they influence the performance of the drone.
Additionally, they can see how parts contribute to the weight of the drone. Then they can make sure they stay within weight constraints.
"What is the pricing for custom products?"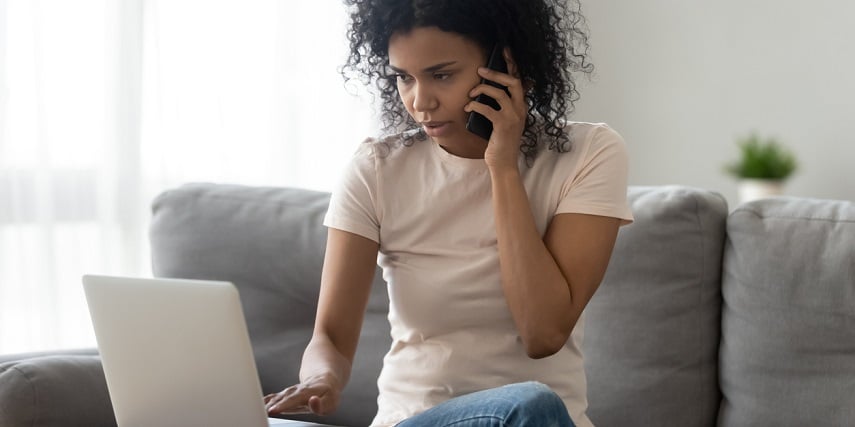 In most cases, customers would have to get to the checkout page to view the final price of their custom products. This leaves uncertainty around the actual cost until shoppers are ready to complete their purchase.
If the price is too high, shoppers could abandon their shopping carts and turn elsewhere. Move more people through the checkout process and reduce shopping cart abandonment rates; answer the question of how much a product costs from the start.
Through a 360 photo viewer online with a configurator featuring a configure price quote (CPQ) feature in the user interface, you can show customers exactly how much a custom product will cost with each option.
When customers change different parts, hardware, and materials, among other options, they can see the pricing updated in real time. This removes all doubt as to what the final cost will be. People who get to the checkout page will know what they're paying beforehand.
"Is the product a good fit for my space?"
Using a 360 photo viewer online, you can give shoppers the chance to interact with your products in a couple of different ways. Along with in-depth 360-degree product views, you can harness the power of both virtual reality (VR) and augmented reality (AR) to give people an even better sense of the physicality of your products.
For example, you can use Google Cardboard or other VR headsets combined with a 360 photo viewer to give people virtual tours of your showroom. Allow shoppers to explore a virtual space using high-resolution panoramic images or 3D virtual worlds that they can wander around. People can get up close and personal with products and different immersive environments.
Along with VR applications, businesses can place virtual products in real-world spaces using AR solutions. Unlike with VR, customers would be able to use their mobile devices (with either Android or iOS platforms) to embed 3D product visualizations in physical locations.
They can place the object in a specific area and walk around it to see how it would look once purchased. If they find that a product isn't the right fit for a particular space, they can return to the configurator and make the appropriate changes. This is much more engaging than 2D JPEGs and product descriptions.
To learn more about how Threekit's 360 photo viewer online can reassure buyers with AR integration and more, click here.
Incorporate 360 Product Views to Enhance the Online Shopping Experience
Do you want to make sure customers' questions don't remain unanswered? Embedding a 360 photo viewer online on your product pages can benefit them significantly. You can use a full-screen 360-degree product viewer to make customization clear and simple. Then VR and AR solutions can further enhance the eCommerce experience with a photosphere viewer and AR capabilities.
Using Threekit's unique custom solution, you can implement 360-degree product viewers and other solutions. Bring your virtual products to life. We can use our virtual photography software to create high-resolution product images for your entire inventory. This will serve as the basis for detailed 3D visualizations for use in a 3D product configurator.
Customers can then configure and explore their products with realistic representations in 360-degree views. Our configurator is available as a convenient plugin for HTML websites on browsers such as Google Chrome and Firefox. It's compatible with nearly every eCommerce platform.
Finally, we can integrate your configurator with an AR solution. This tool places products in physical spaces without the need for a separate app. Subsequently, you can easily answer nearly all questions that customers are likely to have about your products.
Do you want to find out more about the capabilities of Threekit's innovative platform? Then get in touch with us today.