Threekit is Now the World's Largest Product Photographer
The Threekit Virtual Photographer™️ is on track to create over 10 million product images this year - making it the largest virtual product photographer in the world - at fraction of the cost and time of traditional photography.
It was hardly more than a year ago that we had a crazy idea to turn 3D models into super high definition virtual photography.
After talking with customers and building the technology, we took a chance on an idea and have been blown away by the results.
Even before COVID-19 and social distancing, our customer's were feeling the pain of traditional photography.
Studies have shown that product photography can cost $300 per product.
Once you factor in those costs plus shipping, logistics, travel, and the fact that many companies with customizable products can't get a photo of every option -- you can see there is a real need for a scalable and beautiful solution.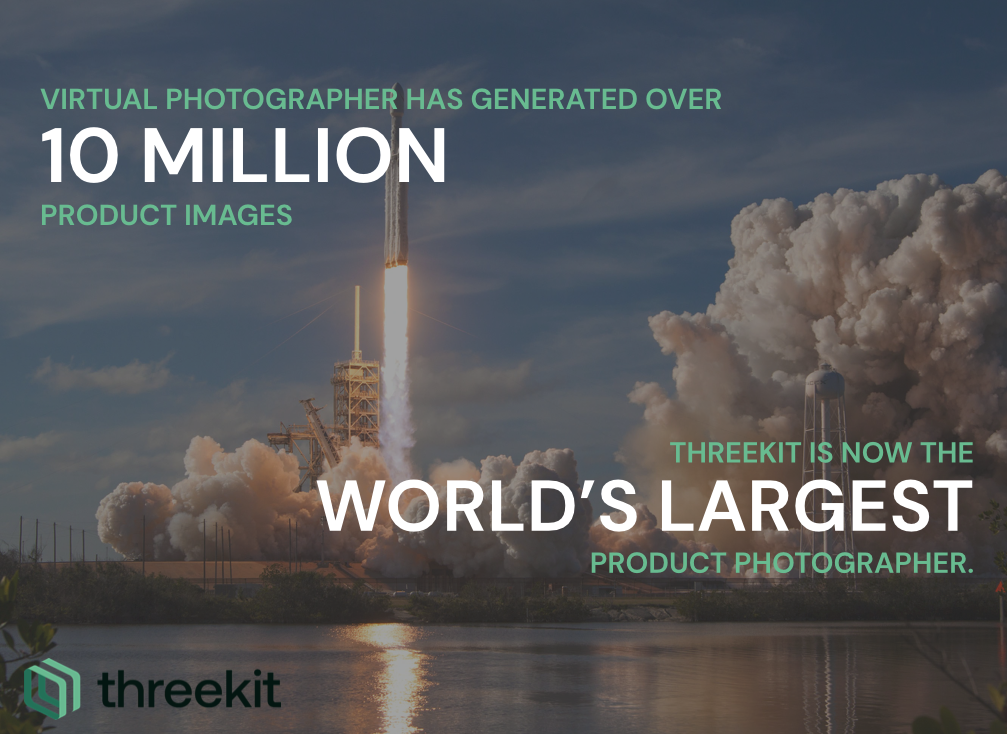 Today, we're proud to announce the Threekit Virtual Photographer has created its 7 millionth product image and is on track for more than 10 million in 2020, just one year after launch.
The Threekit Virtual Photographer uses proprietary layering and lighting technology to quickly and inexpensively create product photos from design files.
We created this Virtual Photographer not only to offer a solution to traditional photography but also to meet the massive demand for high quality product imagery.
In 2016, the average online shopper expected no more than three images per product. In 2019, the number grew to eight.
Brands around the world have realized that providing an amazing visual customer experience is the new expectation for being a category leader.
That's why Crate and Barrel, Tailored Brands, J Press, Kashiyama, and Lovesac, use Threekit to power their commerce experiences.
Online shopping is changing dramatically, with a greater emphasis placed on product visuals to mimic the in-person shopping experience. At Threekit, we get brands there before the competition.
To learn more visit the Threekit Virtual Photographer page and get in touch with our team.