The Future State of Product Visualization in Commerce
Threekit Perspectives
This blog post is part of our Threekit Perspectives series, a platform for our trusted partners to share their expertise with our audience. This post is based on a recent webinar with Threekit and Corra. Corra's Executive Creative Director, Cat McLean joined Threekit's VP of Marketing, Marc Uible to discuss current and future industry trends around visualization and digital experience.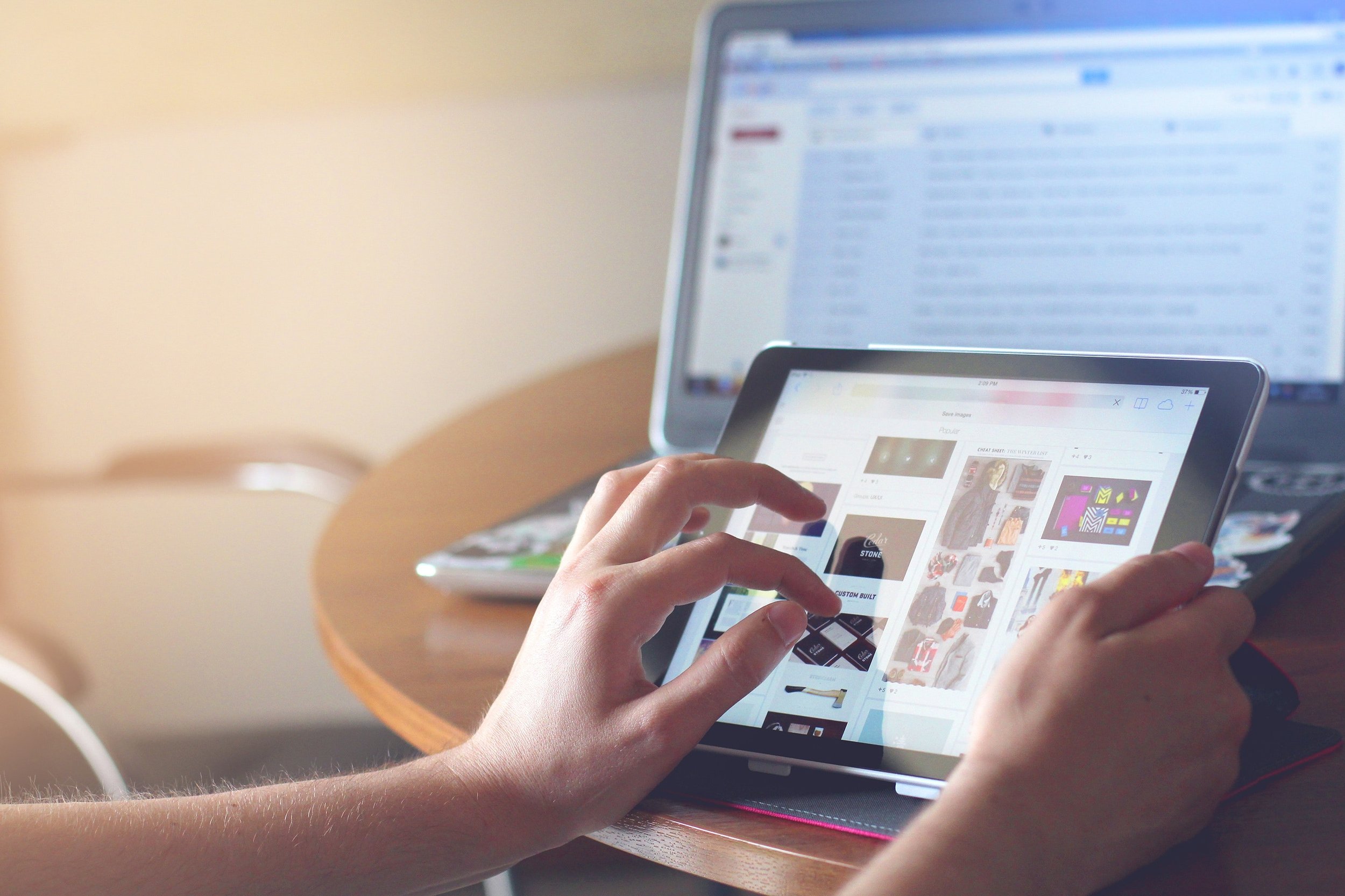 In a post COVID-19 world, how will brands evolve their physical and digital experiences? It's been a fascinating topic of discussion at Corra in recent months.
Sure, there are the obvious priorities: click and collect, buy online, return in store, curbside pick up, and so on.
But the direction we want to explore further is the concept of merging online with offline shopping environments and creating one cohesive experience.
In doing so, brands will be able to:
Reach their audiences in a more authentic, engaging way.
Create a two-way relationship between customer and brand. One that's interactive and leaves a lasting impression.
Merging Content, Commerce & Community
CASE IN POINT: SANRIO
Corra's commerce project with Sanrio exemplifies this concept well. Sanrio is a multibillion-dollar Japanese company known most notably for Hello Kitty but they also have a host of different characters and a substantial fan base of loyal followers. Corra and Sanrio wanted to liven up the site and reimagine their "vending-machine like" experience. In their current state, community events and social media are siloed from their ecommerce experience.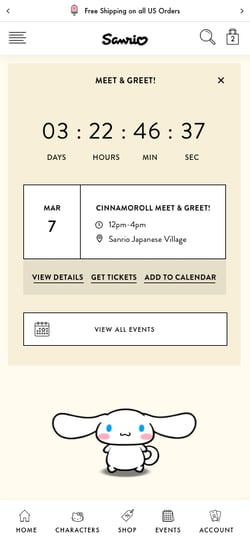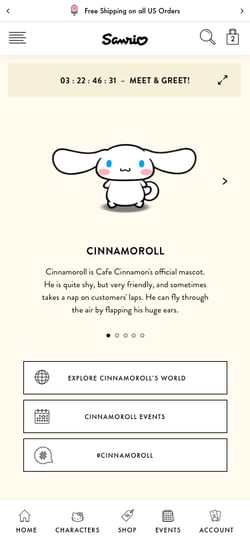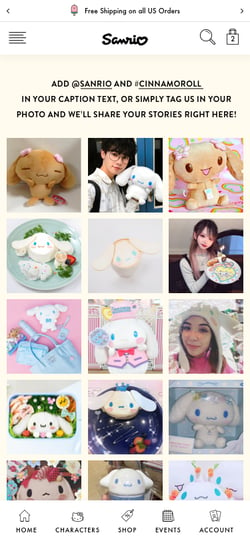 It's our goal to create one centralized location for their customer base that merged content, commerce, and events. So consumers are able to discover local events like a meet and greet in a Macy's on a Saturday afternoon or even track down and follow a bus for three months across North America. We really want to bring these different channels and experiences together in one immersive environment.
How can brands coincide with Amazon?
Another question to raise when we're discussing the future of commerce is how brands can and will compete with Amazon. I don't think brands are necessarily going to "beat" Amazon and we should be realistic about that.
Let's reframe the discussion and instead explore ways to create a symbiotic relationship that's mutually beneficial – where your business and Amazon can coexist. We're certainly seeing high-end brands distancing themselves from Amazon because it lacks the rich brand experience they want to convey.
"In the age of Amazon dominant commerce, your brand's most powerful distinction will be its creative expression and the emotional response it stirs."
JOE CICMAN, SENIOR ANALYST, FORRESTER
Personalized Experiences
Another one of Amazon's deficiencies is personalized products and experiences. We know Millennials and Gen Z seeks out like-minded brands that align with their own values and personal identities. So brands can start by creating products and experiences that tell a story customers can resonate with and make personalized recommendations that fit their wants and needs.
Additionally, when consumers can personalize the products to their own specifications and individual taste, it allows them to create a product that no one else has. This likely forges a stronger affinity for the product and provides an additional reason to stay loyal to the brand. Not only will consumers pay more for product personalization, but it also helps companies cut down on their return rates.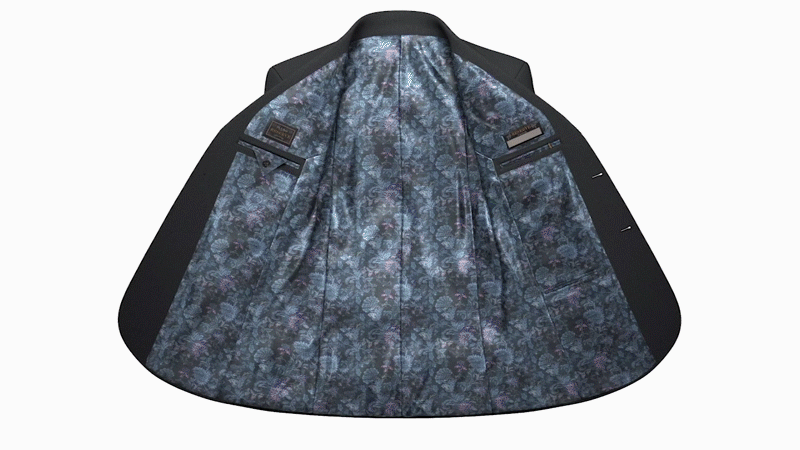 You can personalize products with Threekit's 3D configuration technology.
20%
Of consumers will pay 20% more for products that are personalized to them (Deloitte)
46%
Of consumers are willing to wait longer for personalized products (Deloitte)
80%
Mobile searches for product personalization increased over 80% in the last two years (Google)
Growing Consumer Expectations
CASE IN POINT: JAMES PERSE
Another project Corra has in the works is with West Coast brand, James Perse. They're very much a Southern Californian lifestyle apparel brand. However, James has been expanding into soft home goods, hard home goods, furniture, and then even into hospitality. The vision for his customer experience is that online and offline commerce will be very much intertwined. He wants to dress you, furnish you, and send you on vacation. You can stay in one of his resorts, fall in love with how comfortable the robe and linens are and purchase them right then and there with a QR code that enables you to ship the items directly to your home.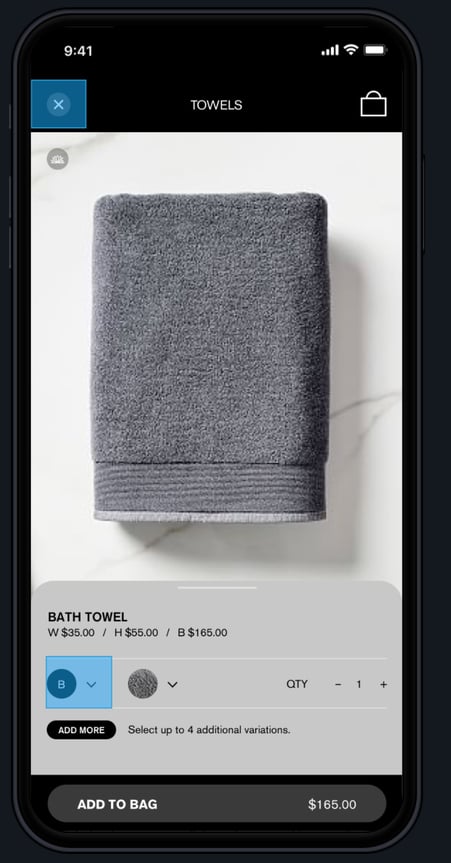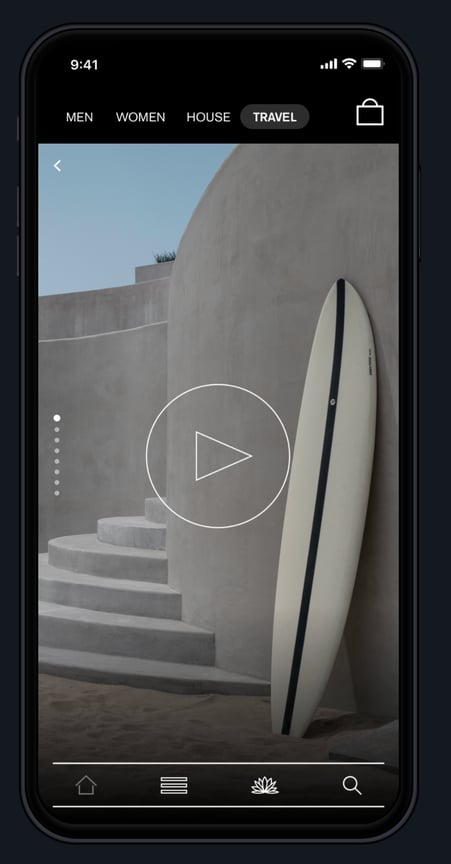 Although, initially when we began working with James Perse we were focused on existing ways to personalize the experience. Such as segmenting East Coast and West Coast shoppers and providing relevant recommendations based on the weather and popular items in their location. Or recommending products based on their spending habits – e.g. a consumer with a history of higher spending receives recommendations for luxury items in the cashmere range.
"Digital personalization cannot simply be a consideration for the modern brand, but an absolute requirement."
So when we address the future state of visualization in commerce, we should think about how to combine the best of in-store shopping (being able to touch, feel, and try-on) with the convenience of online. Whether it's Artificial Reality with Threekit: being able to see a watch on your wrist before you buy it. Or an experience similar to what Kanye West envisioned for his new Yeezy site, where you select from a variety of models, learn about their backstory, and shop the entire site on that model.
Eventually when consumers are able to input their measurements, specifications, preferences like the materials we like, and the sizes we generally wear, there's this opportunity to create a really rich and personalized experience. Which I think is going to become more and more commonplace in the future.
In the meantime, you can browse our design work here. Or visit corra.com/contact/ if you would like to partner with Corra and Threekit to design a commerce experience involving 3D and AR.
---
CATHERINE MCLEAN, EXECUTIVE CREATIVE DIRECTOR, CORRA
Catherine oversees the digital experience design team at Corra. She has 15+ years of experience spanning across a broad spectrum of full-service, in-house and digital agencies for some highly regarded global organizations like LEGO, Movado, Alex and Ani, Links of London, Design Within Reach, Dvf., Stuart Weitzman and more.
Corra is the global digital agency that leading B2C brands and B2B organizations trust to accelerate their growth. Working at the intersection of commerce technology and customer experience strategy, we are known for our unmatched ability to deliver comprehensive digital solutions that convert and retain customers in the long term.