How to Enhance the Visual Product Experience with 3D Product Rendering
This post is part of our Threekit Webinar Series, a blog series where we recount the most pertinent takeaways from the Threekit insiders and guest experts who are thought leaders in the 3D and augmented reality space.
Visuals are a key ingredient in eCommerce marketing today. Specifically, visual experiences that often include 3D product rendering for configurators, virtual photography, and augmented reality (AR) for eCommerce.
As the digital marketing world continues to evolve, so too does the need to continually improve your visual experiences. Recently Marc Uible, VP of Marketing at Threekit sat down for a chat with Cat McLean, Executive Creative Director at Corra, a leading digital marketing agency. Here's a rundown of the topics they discussed.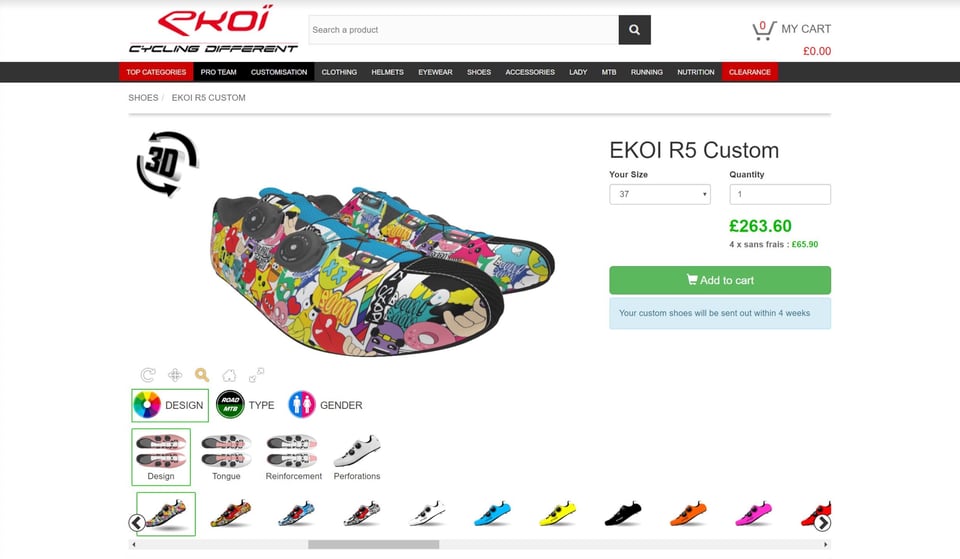 The intersection of commerce and technology is the guest experience. The quality of that experience starts with rich, beautiful imagery. Threekit has its roots in Hollywood CGI visuals, meaning they have some of the highest standards for visual quality. They're capable of creating a rich, visual customer experience using 3D product rendering for configuration, augmented reality, images rendered by leading virtual photographers. The team at Threekit has worked closely with Corra to create experiences for some luggage manufacturers along with some of the largest suit manufacturers in the world, which is a category that requires large volumes of permutations and customization options.
View the webinar here.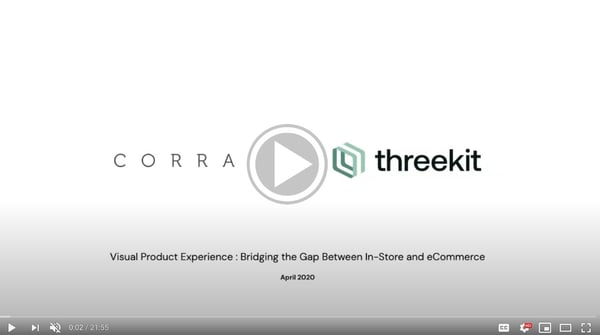 The Importance of Authenticity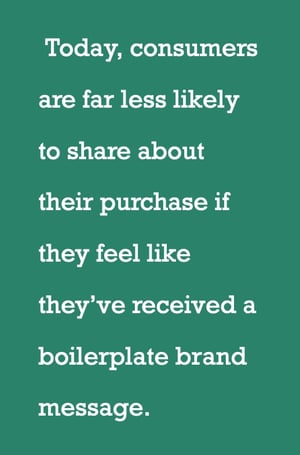 These partnerships have led to the creation of new ways to interact with the consumer online. Today, users don't simply add items to a cart and check out. Threekit, Corra, and other leaders in eCommerce marketing are approaching visual experiences as an opportunity to establish a relationship with the consumer. It's a two-way dialogue in which the consumer and brand communicate. That starts with engaging the audience in an authentic experience. Today, consumers are far less likely to share about their purchase if they feel like they've received a boilerplate brand message. But when brands centralize the overall experience — creating events, for example — consumers are likely to share photos and other aspects of the experience organically.
A recent study from Syracuse University found that people fall in love — figuratively speaking — in under one second. In other words, the images marketers present consumers online have to be just right in order for them to effectively engage the audience. Furthermore, you know the old cliché, "A picture is worth a thousand words" Well, that's due for an upgrade. Another recent study concluded that we as humans respond 60,000 times faster to images than text. In other words, high-quality visuals aren't just helpful for a brand — they're critical.
How do eCommerce Brands Beat Amazon?
While nearly all online retailers have risen with the tide since the pandemic began, Amazon has seen nearly double that growth. It's no secret why — they're one of the most ubiquitous online marketers in the world, so the answer may be that rather than beating Amazon, others do have options for improving their chances. Surprisingly, Amazon has one of the least attractive visual experiences out there. Often even big-ticket items like furniture are marketed with lo-res 2D photography and few-to-no customizable options. So while Amazon does generate a great deal of traffic, their users are likely to compare their offerings to competitors. That's where others can beat them out with a superior guest experience.
Case Use: J. Press
One example of a brand that's providing the modern experience consumers appreciate is J. Press. Threekit was able to help them create a 3D configurator that enables multiple shirt options along with hundreds of color and style permutations. Users have the luxury of building their perfect shirt and seeing it come together in real-time, which is far more than any Amazon listing experience currently provides.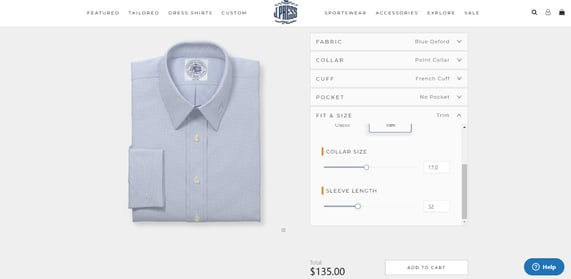 Let's Get Personal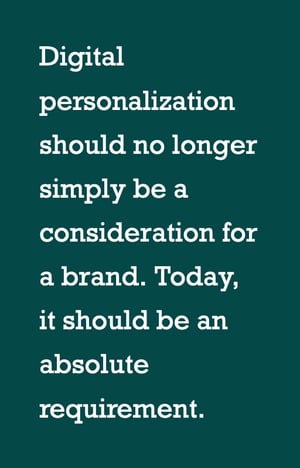 Digital personalization should no longer simply be a consideration for a brand. Today, it should be an absolute requirement. Beyond the standards we've all come to know, like recommending related products, brands should also be targeting users based on their geographic location, interests, and what holidays they celebrate. Brands can also earn more followers by combining the physical with the digital—for example, they might hold an exclusive event and invite attendees to engage with them online. In a recent survey from WGSN titled "How to Attract the Luxury Consumer in 2020", 78% of survey respondents favored exclusive collaborations with relevant partners. 59% opted for secret and exclusive brand experiences. And, 53% chose personalized online experiences. So clearly personalized experiences are essential to a positive overall guest experience in the eCommerce marketplace.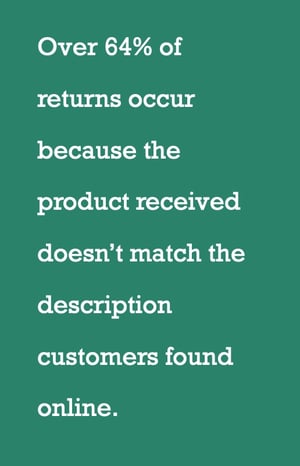 Sending Returns Packing
People hate returns. Like, really hate returns, at least as much as the online seller. While the most common reason for returns is out of the seller's hands — damaged or broken during shipping—the close second is very much in their control. Over 64% of returns occur because the product received doesn't match the description customers found online. That can be mitigated, or possibly even eliminated if the customer has a rich visual experience, flexible configurability, and an AR application that enables them to see the product in their space when they make their choice.
In summary, a rich visual experience is absolutely critical in today's ever-growing online marketplace. The 3D artists, developers, and service professionals at Threekit are constantly refining their already competitive approach to 3D visuals and product configurators. If you're ready to set your eCommerce operation apart from the competition with amazing visual experiences, get in touch with us today for a consultation or demo.