5 Ways Augmented Reality for Products Drives B2B Sales
Threekit Perspectives
This blog post is part of our Threekit Perspectives series, a platform for our trusted partners to share their expertise with our audience. Today's contribution comes from Ryan Gould, Vice President of Strategy and Marketing Services at Elevation B2B Marketing.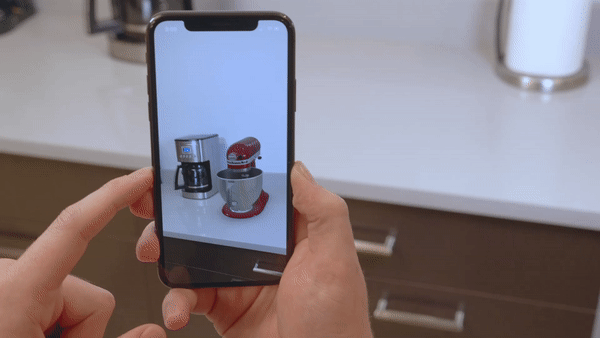 For many of us, augmented reality—or AR—is a concept that solely exists in the world of gaming. The term was largely thrust into the mainstream in 2016 with Niantic's Pokemon Go. At its height, the mobile AR app had a whopping 45 million users and became the fastest mobile game to gross $100 million (along with four other Guinness World Records). Still, its greatest cultural impact remains its use of technology. While Pokemon Go made AR a household term, its capabilities stem much further than leisure.
Per the Harvard Business Review, AR has been used for commercial purposes since 2008, when it was put alongside a printed magazine advertisement for the BMW mini. If the ad was held up to a computer camera, it triggered an on-screen car that users could move by moving the ad. This doesn't seem like much now, considering the prevalence of Instagram filters in most of our daily lives, but back then it was novel. Since then, AR experiences have become a key way to enhance the consumer decision-making and buying experience—even in the realm of B2B.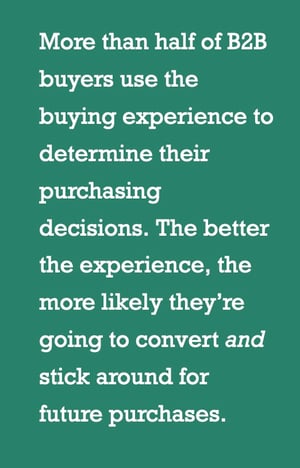 More than half of B2B buyers use the buying experience to determine their purchasing decisions. The better the experience, the more likely they're going to convert and stick around for future purchases. In a world where users increasingly prefer virtual shopping over shopping in physical stores, here's how augmented reality experiences can only improve the customer experience.
AR can increase buyer confidence.
If there's one thing that kills the customer buying experience, it's when the customer gets something they're not expecting. They're looking towards your business to give them exactly what's advertised—and nothing less. It's the same theory behind the success of chain restaurants. You know what you're going to get no matter where you are. If you can deliver the same quality product each time, your new customers will become loyal ones.
Of course, in real life, people have varying perceptions. Your sales material may seem completely spot-on, but it might not fully capture the picture you think it does. This is where AR comes in. Increasingly, companies have been using augmented reality in eCommerce to help buyers predict the way products will fit into their lives.
For example, in 2015, Home Depot launched its Project Color augmented reality app, which allows users to see how the paint looks in a real-world room. The AR accounts for several factors—like lighting, objects, and shadows—which helps it craft a way more accurate picture than a flat stock photo. This helps buyers feel confident that they're buying the right shade, especially when paint color can vary so much depending on the space.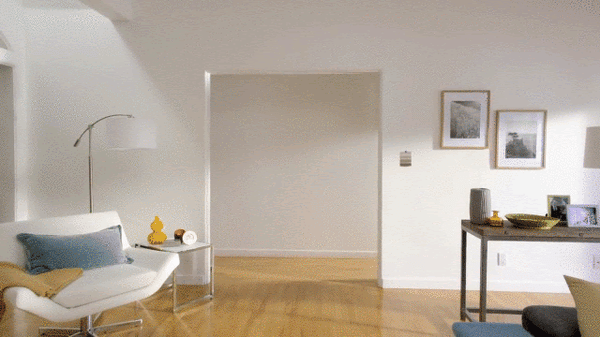 AR enhances product presentations, creating more sales opportunities.
In many cases, B2B sellers deal with specialized equipment, which is frequently large and heavy. For example, no one wants to lug around a full line of commercial printers. If you're dealing with heavy machinery, that's not even possible. So, how can you upsell and cross-sell products you can't physically bring along to a sales pitch? AR makes it easy.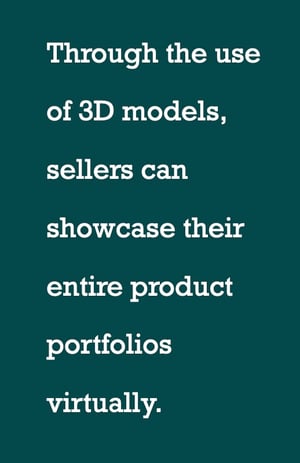 Through the use of 3D models, sellers can showcase their entire product portfolios virtually. If the buyer starts to hint at a different need, you can seamlessly shift to a new product line without having to make a separate sales appointment. In fact, there may not even be an appointment necessary, so long as your AR paints a detailed enough picture.
For example, Cisco used Blippar's AR creation tool to give consumers detailed product information when they pointed their mobile device's camera at a product. This didn't just help consumers learn more about their potential purchases, though. Once the purchase was made, it greatly aided in the installation process by running a virtual demonstration that eliminated the need to read a manual (the arguably most annoying part of any installation). Overall, AR sped up the installation process by an average of 30%.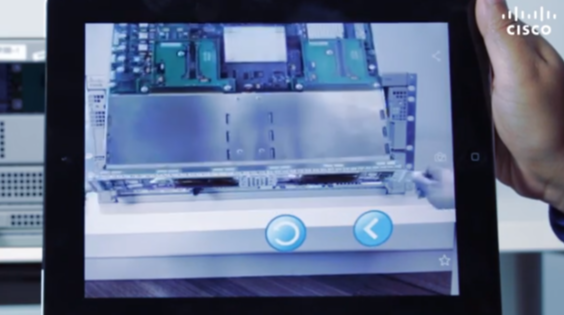 AR can make a B2B business the star of an exhibition.
It'd be an understatement to say that trade shows and exhibitions are competitive. It's difficult to stand out against a whole crowd of competitors, but AR solutions can give you that edge. Sure, advertising an AR experience is a bit of a flashy gimmick to lure people into your booth, but it actually does end up giving the consumer deep insight while they're there. It just works.
For example, Ford used AR during the 2017 North American International Auto Show, where their sales team let users jump inside a Ford F-150 and see what's happening underneath the hood on a screen. It garnered a decent amount of buzz and even some niche headlines.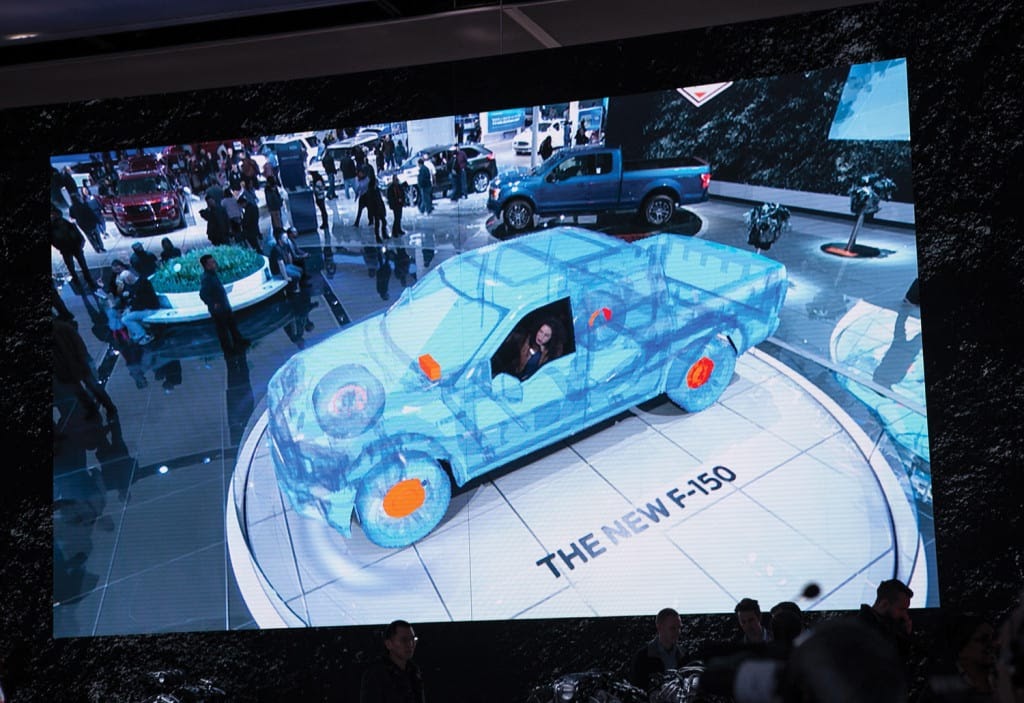 AR speeds up the sales cycle.
AR streamlines the whole sales process. According to Adobe, 38% of B2B buyers claimed AR would speed up their buying cycle, and it's not hard to see why. AR can eliminate the need for buyers to comb through pages of product demos and fine print by clearly visualizing benefits and key features on a single screen. On top of that, it can allow them to virtually interact with those features and see how they work in real time. In short: they can make confident decisions quickly.
For example, IKEA managed to jump into this market by using AR to help consumers visualize furniture in their offices. This eliminated the need to painstakingly take measurements. If it fits, the shopper can clearly see it fits.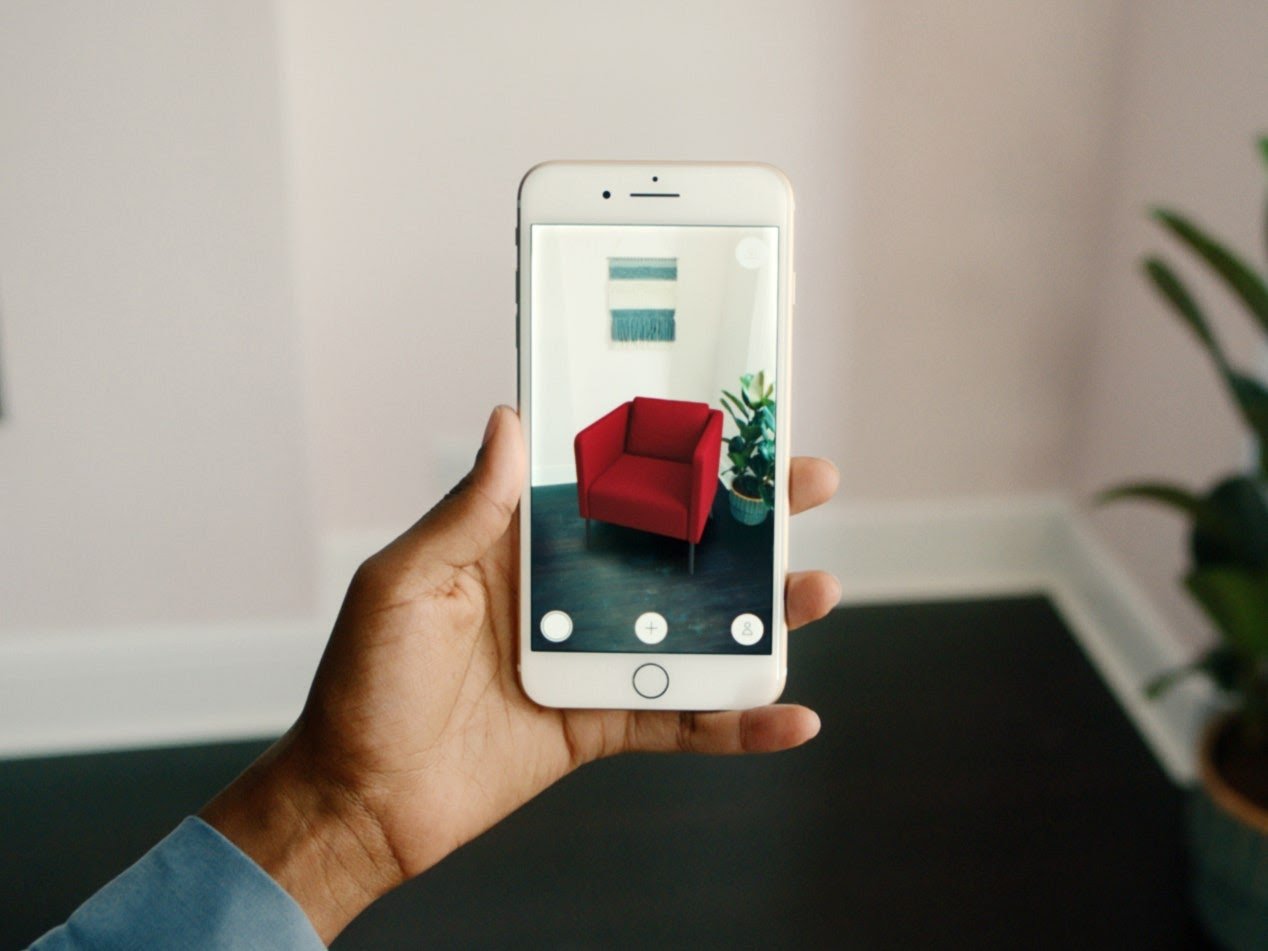 AR can help buyers analyze data and gain insights.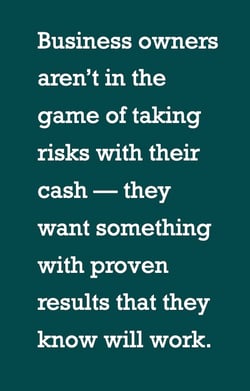 B2B companies often hinge on data. Business owners aren't in the game of taking risks with their cash—they want something with proven results that they know will work. Unfortunately, data is often hard for the average person to visualize. AR can be used to help this process by conveying the value of your offer in an interactive 3D visualization.
Using this type of AR for B2B sales is still a new concept, but the technology does exist. For example, IBM's Immersive Insights—while still in the early stages of demoing—helps users analyze data and generate insights using interactive 3D models. This type of service isn't widely available yet, but it's a sign of AR to come.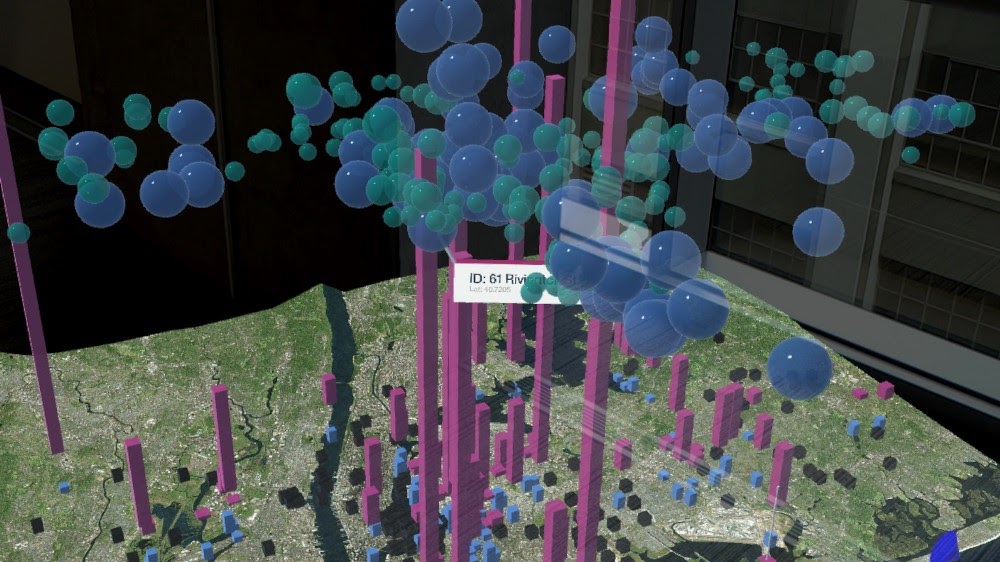 ---

Ryan Gould
Vice President of Strategy and Marketing Services
From legacy Fortune 100 institutions to inventive start-ups, Ryan brings extensive experience with a wide range of B2B clients. He skillfully architects and manages the delivery of integrated marketing programs, and believes strongly in strategy, not just tactics, that effectively aligns sales and marketing teams within organizations.
LinkedIn: https://www.linkedin.com/in/rygould/