7 Ways a 3D House Configurator Reduces Construction Delays
Construction delays are a costly part of many large-scale projects. Some challenges are outside your control: weather delays, for example. However, there are some delays that may be less of a challenge than you think.
With a 3D house configurator that will deliver effective 3D models of your product designs, you can reduce construction delays and make it easier for your team to deliver its products on time. If your existing configurator isn't working, consider a different product configurator for your needs.
1. Quickly Determine What Changes Will Do to Your Overall Pricing
Your sales team or clients might have little idea what small changes to the construction project will do to your overall pricing for the project. The client wants wood floors, not carpet: how does that change the project? If the client wants to make changes to the kitchen fixtures, how will the price change along with it?
With a 3D house configurator, your sales team can see exactly what those changes are going to cost. This reduces delays and allows you to move forward with your project. It also ensures that your team doesn't inadvertently make changes that can interfere with the developer's plans or requirements.
2. Create a Full 3D Design of the Space So Clients See It on the Spot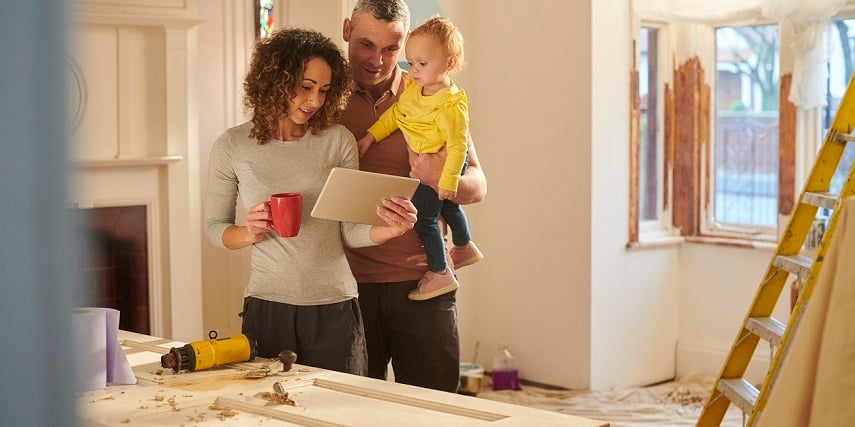 With a 3D design tool, you can take clients on a virtual walk through the property. Augmented reality will allow them to picture exactly what the project will look like: what material the floors are, how large the rooms really are, and what the property will look like once it's finished.
As a result, clients will have a better visualization of exactly what the finished property will look like. That means they'll be less likely to cause delays when they come in to take a look at the finished construction and discover that it doesn't fit their specific needs.
A high-quality project configurator will allow your clients to look at potential installations in real time, rather than waiting for input from your architects or design team. It also allows them to make changes on the spot.
Click here to see how a 3D house configurator could just make all the difference in your next order.
3. Allow Clients to Easily Configure Constructions to Their Specific Needs
Often, translating between clients and architects or manufacturers can prove challenging. Your client has a vision in mind that you're expected to meet, but it can be difficult to translate those visions from their minds to the paper.
You can start with a template designed based on the general design of your project, then automate the process of fitting in client changes and requirements. With a good design tool, you can allow clients to easily express exactly what they're looking for.
4. Showcase Featured Products and Construction Options
In today's society, more clients than ever prefer to take a virtual tour, rather than an in-person tour, of product options. With the right 3D house configurator, you can use your webpage or social media to showcase your style virtually.
Often, that can reduce delays in construction as clients try to make changes to a project for which you've already worked up the plans, done the designs, and sent orders to your manufacturers.
5. Generate a Better Timeline So Customers Know Exactly What to Expect
Sometimes, small installations can go up faster than big ones. In other cases, those small projects can include challenges that may significantly extend construction times, like:
Long waits for custom materials to arrive
Specific elements that will require input from a specialized team
Crafted architecture that will simply take longer to install
With a solid project configurator, however, you won't have to worry as much about potential delays. You can use the custom designs in the configurator to establish how long it will actually take to complete the project.
Your configurator can include information about not only how those changed elements will impact pricing but also how they may increase the project timeline. For example, if you know that it takes longer to get in a specific type of tile for the floors or the kitchen backsplash, you might build it into your project configurator. Set expectations by showing your clients exactly where the delays are.
6. Offer Clients a Better Look at All of Their Options
As part of the configuration process, clients will have a chance to look through all of your templates and standard options. This advantage has become increasingly important due to recent shortages and delays in acquiring construction materials.
Through your design tool, you can offer suggestions that will help clients make choices based on their specific needs. For example, Tile A might be on backorder, but Tile B is very similar, a little cheaper, and might even be more durable.
Your tool can suggest those options to your client at any point in the purchase process. This helps them make needed changes before ordering and construction begin on the project.
7. Ensure That Everything Fits From the Start
Often, contractors run into delays when they discover that an element a client has chosen for the project — including a major appliance, specific types of cabinets, or even a tub — does not fit in the room the way they had anticipated.
With a 3D project configurator, you can work with your clients to lay everything out ahead of time, including the fixtures and furniture that need to go in the room. Then your software can make sure that everything fits the way it should. If it doesn't, you or your clients can go ahead and make changes.
Some construction delays are inevitable. Your delays, however, should not come from the design process. With an effective 3D configurator, you can allow your clients to:
Customize their product designs
Determine exactly what they want from their purchase
Make informed choices based on available information
Want to learn more about the benefits of using a 3D house configurator for your construction projects? Connect with us to learn more.