6 Social Media Tips for Furniture Brands Selling B2B
As a furniture and home goods brand that also sells to businesses commercial purposes, you have a very important mission: To make any space feel like a home. Some of the biggest brands in the world are amazing at doing this. Chalk Ink, Ace Hardware, and, of course, IKEA to name a few. However, your business can be any size, and your goal on social media should remain the same. You want to inspire your B2B customers to create space that fits them.
That being said, while every business will approach social media a little differently, there are some tips all businesses should follow and to get results. Here are six:
1. Gear Everything Toward eCommerce
No surprises here, especially since the rise of the COVID-19 pandemic, but eCommerce solutions are taking off and are quickly becoming the main form of transaction. People used to question why shoppers would buy home décor online. How could you buy an office chair without trying it out first? Well, it turns out market forces prefer the convenience of shopping online, and the fact everything is backed up by social proof and reviews from other customers. These factors have made online purchasing seem less risky.
2. For Furniture, Pinterest is Essential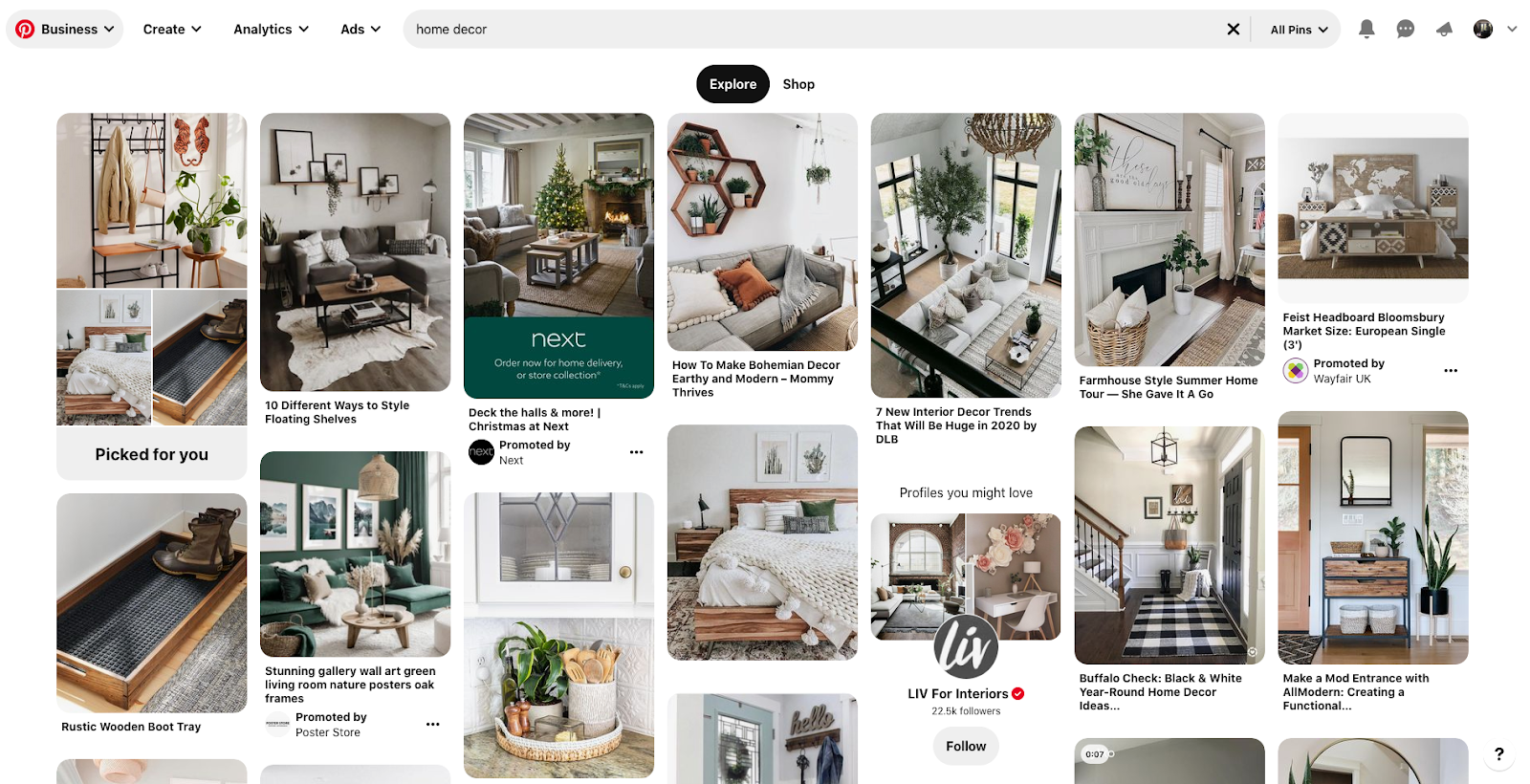 Whether this comes as a surprise or not, there's no denying that Pinterest dominates the home décor content industry, and if you're not posting or curating there, you're probably missing out on a ton of traffic and potential sales.
"As of Summer 2017, Pinterest shared that there were over 11 billion home décor posts tagged on the website and over 2.3 billion searches for 'home décor' and saved searches taking place every single year. It's consistently a top three tag on the platform. That's a ton of traffic you'll be missing out on if you're not on the website," shares Nina Francis, a design expert at 1Day2write.com and Writemyx.com.
Whether you're posting your own content and creating your own boards, curating content, or even just interacting with users on the website, you need to be operating on Pinterest.
3. The Era of Social Proof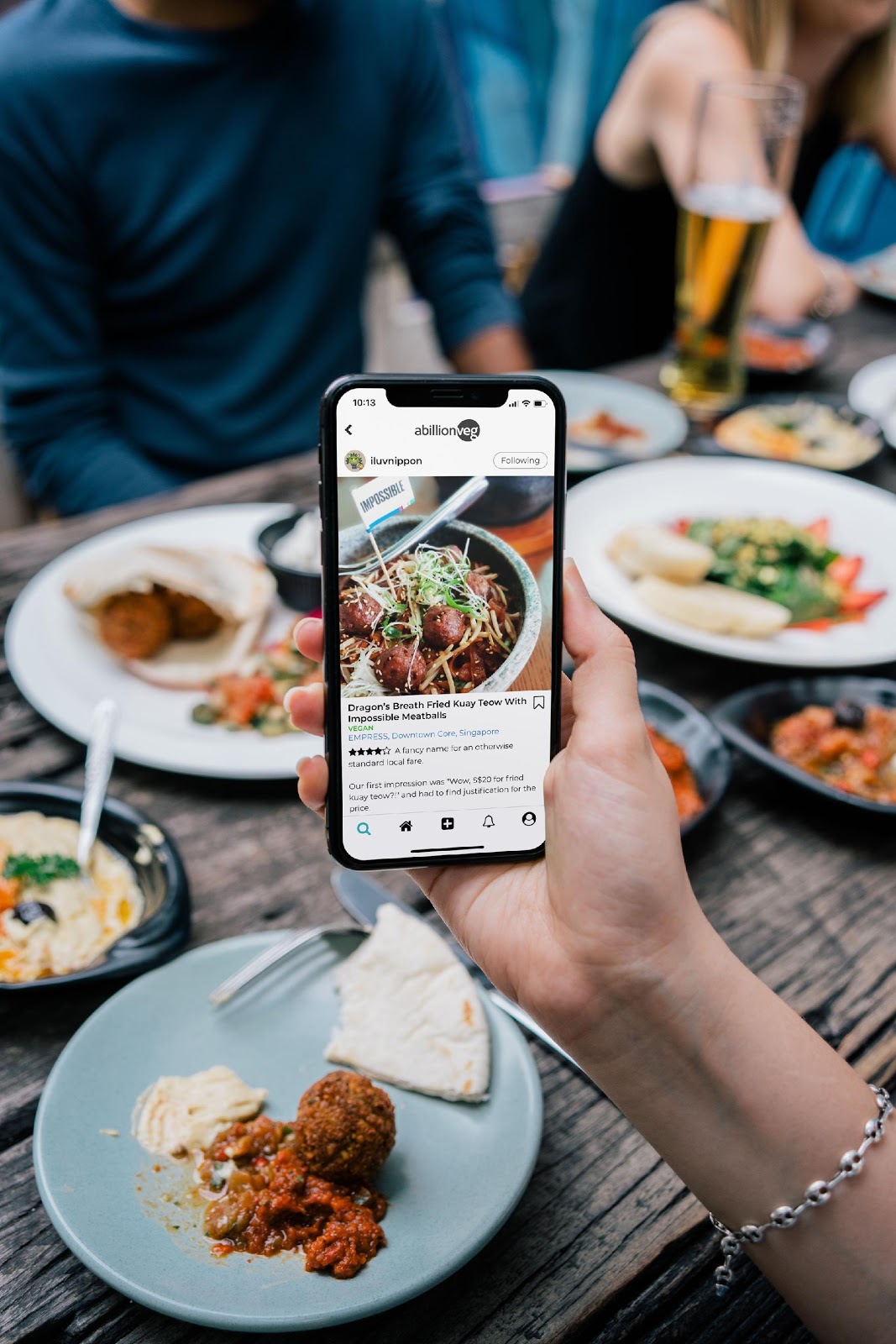 I mentioned this briefly in the first point, but it's an essential aspect to consider. Think about this: When was the last time you went on Amazon and bought a one-star product? The chances are you probably haven't, and if you did, it was either an accident, or you were desperate for a solution.
We live in the age of social proof where reviews and testimonials from past customers mean everything. Imagine you're a business kitting out your office, and you're on a fixed budget working under a tight deadline.
Are you going to take a chance on dodgy products from a website you don't really know, or are you going to stick with the tried and tested websites that people love? Obviously, the latter, which is why you need to use social media to highlight your most positive customer experiences, creating the image that you're the best of the best.
There are plenty of ways you can do this creatively, including creating customer case studies, sharing reviews and showing your product averages with 'star product' ratings.
4. Use Influencer Marketing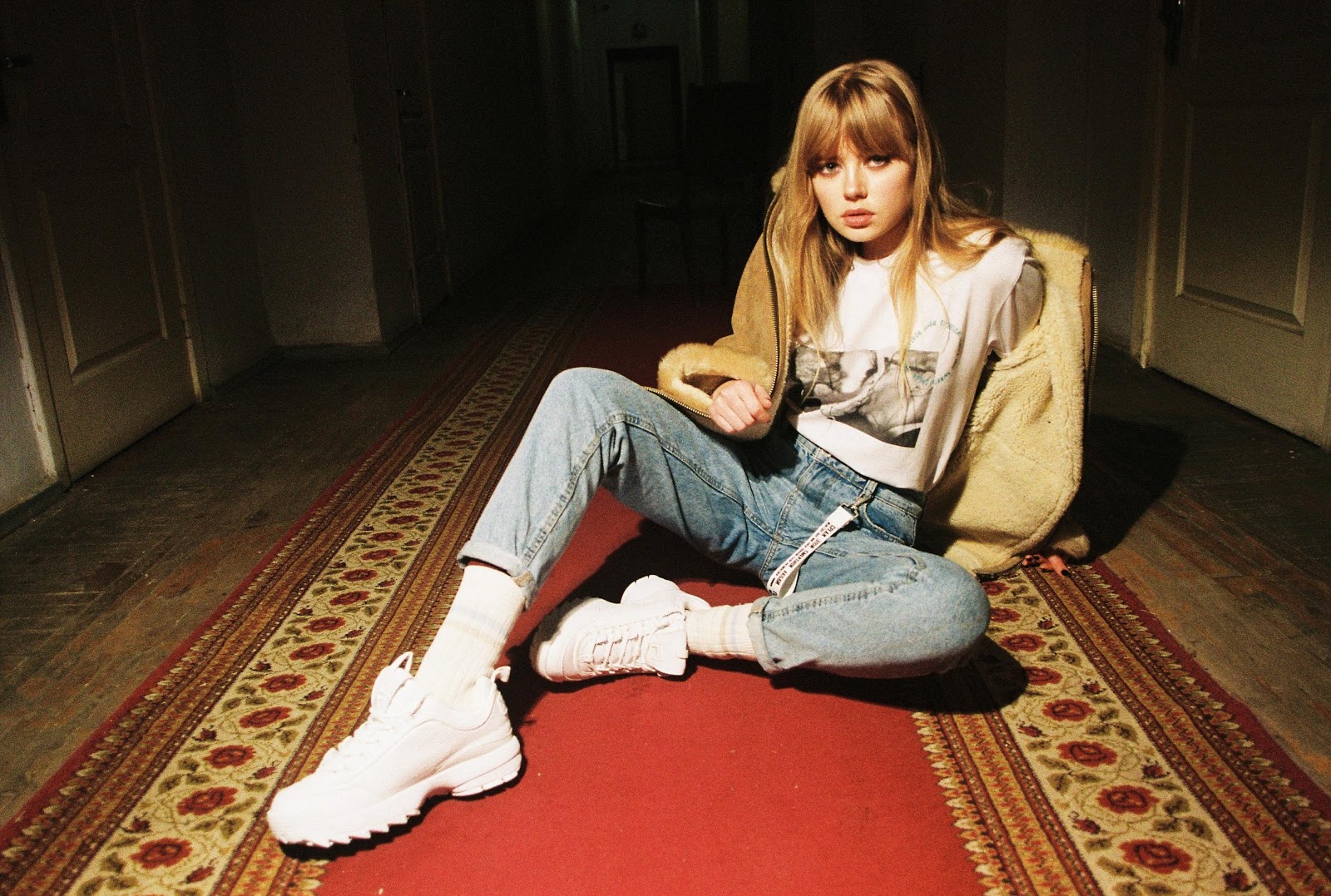 Influencer marketing is big business, and it's well worth looking into influencers to get people and businesses interested in what you have to offer. Sure, working with influencers who are in the public eye already may be easier when selling to the public and a little harder when selling to businesses, but not impossible.
You can work alongside other businesses in an influencer partnership so they will use your décor products within their business and then link back to you. This way, businesses looking for businesses with great décor will come across these businesses ' social media pages and will link back to you.
5. A/B Test
As with all aspects of business, if you want the best results, you'll need to spend time on A/B testing. This means creating two separate posts with the same message but different designs and then running both on separate platforms to see which performs best. Or you can use an A/B testing service for faster results, although these use control groups rather than the organic followers you have.
"Simply put, you can see which piece of content does best, which one the people in your circles enjoy more or has a higher conversion rate and then continue to produce more content like this, rather than just posting and hoping for the best," explains Sam Duncan, a business writer at Nextcoursework and Britstudent.
6. Show, Don't Tell
This has always been an unwritten rule in movies and films, but now it's extending to all areas of the content industry, home décor and B2B décor included. Did you know, searches for terms like 'open closet' have skyrocketed by around 729% year on year? That's huge.
Sure, businesses may not have open closets, but this search term shows that people are looking for content that shows them what they can have. Show people what you have to offer with high-quality imagery and videos that highlight ever facet and feature of your product.
You can also find innovative ways to drive engagement through product visuals. 3D configuration and augmented reality are becoming essential features of home furnishing eCommerce sites. Shoppers want to create customized pieces but also have the ability to see what those pieces look like in their space. In this way, it's the ultimate form of "show, don't tell."
George J. Newton is a business development manager at Write my personal statement and Phdkingdom.com. He loves helping businesses make the most of social media and thinks outside the box when it comes to posting effectively and creatively. He also writes for Originwritings.com.