5 Product Visual Mistakes (And How to Fix Them)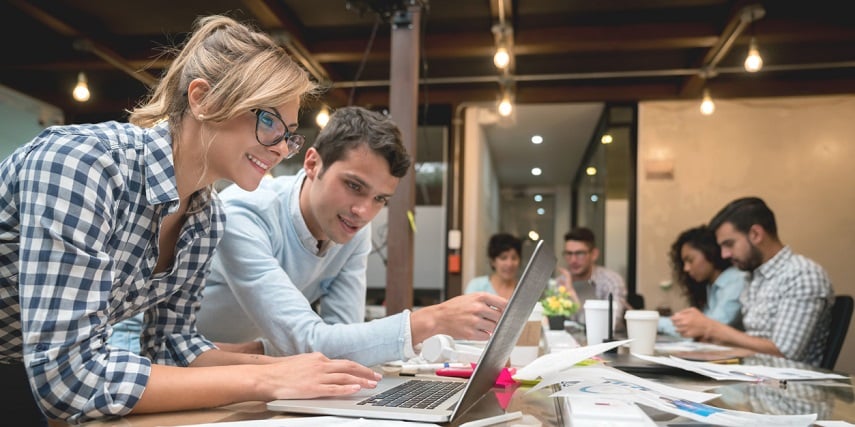 Online shopping and products that rely solely on eCommerce are more popular than ever, but they need excellent product visuals to catch shoppers' attention. Product visual mistakes can derail your efforts and lose customers—even with the best range of products in your industry.
Visual mistakes on your product pages can make your products seem less appealing. Even worse, technical mistakes can make such an impact that users never see the product at all.
Today's modern technology allows shoppers to visualize all types of products clearly. When your website has the right tools, users can interact with visuals, see all the details of a product and even virtually try products before they buy.
But if your web store's tools are poorly designed or not the right fit for your products, you might not be showing your customers what you want them to see. Common visual mistakes can ruin your product displays or annoy potential customers. They can even send first-time shoppers running to your competitors.
Luckily, many of the most common product visual mistakes can be corrected with the right product configurator.
Check out these common mistakes to see if you're turning away your customers. Then learn how to fix them with highly effective eCommerce tools.
1. Failure to use high-quality visuals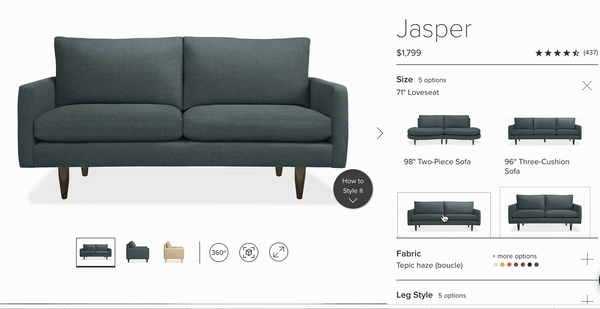 A whopping 90% of what we process is visual, and we form our first impression within 50 milliseconds. As you can imagine, your product visuals need to do a lot of heavy lifting.
Everything about your product visuals can impress or turn away your potential customers, from loading times to tiny details. Delays of one second are enough to interrupt a thought process, and a mere two-second delay in your page speed can increase your bounce rate by 103%.
For the best shopping experience, shoppers need to see:
Products from every angle

Close-up visuals of small details

Products in every color option
With 3D virtual product photography, you can generate thousands of gorgeous images showing every customization and angle of your products.
2. Cluttered product pages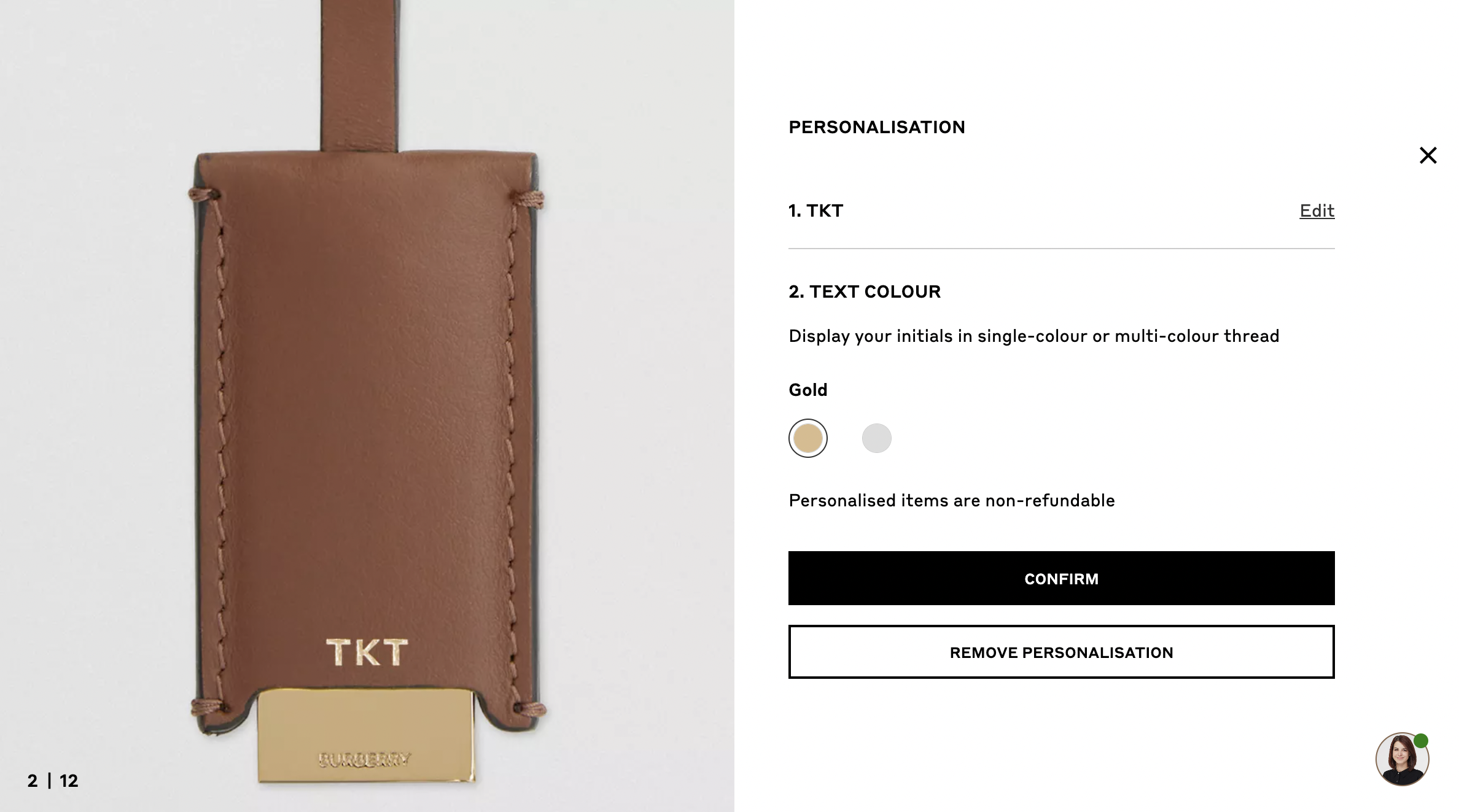 Description details provide important information to teach your customers about your products. But too many details can make it difficult for your customers to get a clear picture of your product.
A cluttered product page takes attention away from your visuals. By adding zoom features and embedded information, you can provide your customers with essential information when and where they need it.
A product configurator that includes product discovery features lets your visuals do the talking. 4K zoom, 360-degree spin, product transparency and animations give your pictures the power to say 1,000 words and more.
3. Thinking like an expert
Nobody knows your products better than you do, but your customers shouldn't be expected to read your mind. Try to view your product pages from the lens of your customer—as if you know nothing about it.
Not enough product information (or product information that is difficult to find) can convince potential customers that your product won't solve their problem before they learn all the relevant information. By identifying your target customers and imagining how they'll see your products, you can provide potential customers with the right information in the right way to help them make an informed decision.
4. Ignoring user experience
Life's a journey, not a destination. Shopping is about more than the purchase. It should give customers an engaging experience that helps them get to know your product.
A picture grabs consumers' attention, but a static image only has so much to offer. Nearly half of consumers prefer to shop in person, with 24% reporting the reason as the opportunity to interact with the product before purchase.
Luckily, there are ways for eCommerce retailers to provide customers with an interactive experience.
For example, 3D product configuration engages users with the ability to customize products and see the changes they make in real time. The addition of augmented reality lets users put customized products in their space, increasing their willingness to buy.
When shoppers can interact with images, they can enjoy an experience similar to that in a physical store. Engaging product experiences result in a 50% increase in average order value and boost on-site conversions by 42%.
5. Showing unavailable options
Nothing is more annoying than finding the perfect product only to discover it's unavailable. However, it can be difficult to change your product pages every time you run out of a single material or color.
The problem can be even bigger for online retailers who provide customers with customizable products. Without proper guidance, shoppers can make choices that result in a less-than-perfect finished product.
When you invest in a product configurator that shows materials on a conditional basis, you can avoid disappointing your customers with unavailability notices. By teaching your configurator what materials, fabrics or customizations can be used for each product, you can limit your customers' choices accordingly.
As a result, shoppers can make choices without making mistakes.
3D product configuration can fix your worst product visual mistakes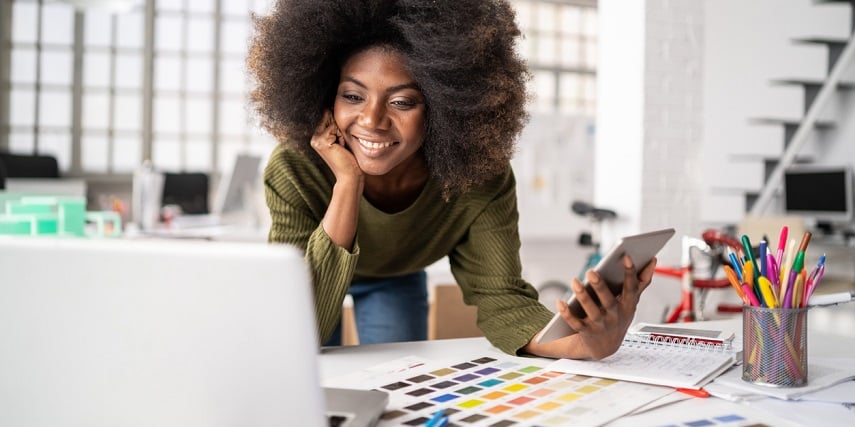 A product configurator provides you with visuals that eliminate common product visual mistakes that plague many eCommerce stores and turn potential customers away.
The ability to showcase your products with practically unlimited images grabs attention. When customers can interact with those images, they get an engaging shopping experience that rivals that of a physical store.
The Threekit platform provides eCommerce retailers with a variety of visual tools to optimize product pages and eliminate pesky product visual mistakes that send shoppers running. So whether you need more images, more interactivity or the ability to provide your customers with a virtual try-on experience, Threekit delivers.
Bring your product visuals to life through 3D visualization, virtual photography and augmented reality with a system that integrates with your current tech stack and your preferred sales platform. Schedule a demo to learn more about how you can take your product pages to the next level with stunning visuals and engaging interaction that will help you convert platform users into loyal customers.