4 Ways Virtual Photography Can Boost Your Profits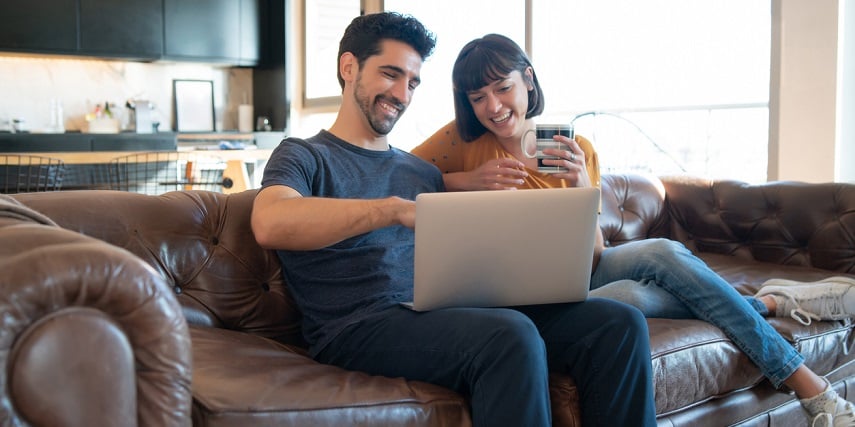 Looking for a way to maximize profits for your eCommerce business? Virtual photography can help ensure you get the best results with your product pages and visuals.
Using this technology, you can develop top-quality representations for your products while increasing both efficiency and profitability.
Many people normally associate virtual photography with real estate photography and virtual tours for use in virtual reality. But these solutions are also ideal for capturing products of all kinds, from complex electronic components to custom furniture.
When implemented the right way, virtual photography can significantly improve your eCommerce store and wow your customers. This leads to more conversions and sales.
To illustrate the profitability of these solutions and how they can improve your business, the following are some of the specific ways in which you can benefit from virtual photography.
1. Increase the Efficiency of Photoshoots
One of the key advantages of virtual photography over traditional photography is the ability to simplify the photoshoot process. Normally, professional photo production would require business owners to hire professional photographers and ship their entire inventory to a set.
Additionally, photographers would need to set up their equipment and prepare lighting, cameras and other components, potentially costing you more time and money.
With virtual photography, you can bypass all of this with a virtual photoshoot that's far simpler and even more beneficial. Using virtual photography software, all you need is a sample of your products to capture high-resolution photos of them.
You'll never need to spend time gathering your collections and setting them up for a professional shoot when these innovative solutions make the process so much more efficient.
This allows for a faster time to market for your products. You can easily and swiftly convert your products into digital assets for your online store.
Click here to know more about the kinds of visuals you can create with Threekit's virtual photography solution.
2. Remove Doubt With High-Quality Interactive Product Visualizations
The fact is that customers really want to see high-quality product images before making any kind of buying decision. Specifically, they want to see anywhere from five to eight images at a minimum. Although traditional photography can help accomplish this, virtual photography can go much further.
Virtual photography enables you to capture a large number of 2D product photos. This technology also gives you the ability to create photorealistic, in-depth 3D models of your products that customers can explore. You can then use these models in a 3D product configurator to give customers the ability to fully customize and interact with your products.
Interactivity in product images is crucial. Recent studies have shown that people are more likely to trust vendors that offer these capabilities.
Giving people the chance to zoom in, rotate and see details about virtual products before buying can leave them with little doubt as to the quality of the final product.
Want to take things a step further? Virtual photography also gives you the chance to create 3D assets for use in augmented reality (AR) applications.
This would enable customers to use their mobile devices to view products in the real world in real time by overlaying 3D models in physical spaces. Customers can view the product from every perspective to give them a sense of how it would look, fit and function once purchased.
All of these imaging capabilities can eliminate doubt during the buying process, moving more people through the sales funnel toward a purchase.
3. Quickly Add or Update Products and Features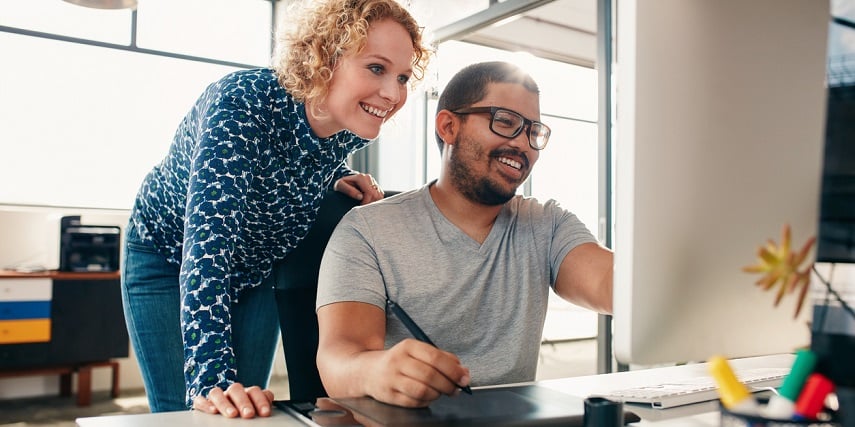 Another benefit of virtual photography is the ability to add or make changes to your products at any time with ease.
Traditional photography would entail the headache of scheduling yet another photoshoot to capture new products or custom options. But virtual photography can easily add new products or modify existing models with new inputs.
Whether you're introducing an entire product line or a new material option for use in a product customizer, you can instantly add them into your eCommerce store, which gets you selling them much faster.
You'll never need to wait to begin offering your customers new products and new experiences. This is likely to keep your customers continually engaged and excited for the next update. In turn, you'll see even more profits.
4. Revamp Your Marketing Efforts With Appealing Product Images
Want to showcase your products in ads and on your websites? Virtual photography makes it easy.
It makes high-quality photos that you can place in different lighting situations or virtual settings without the need for Photoshop skills.
Having these assets available to you can give you plenty of variation when it comes to visuals while helping you save even more money on marketing.
You can use a wide variety of product images for:
Image ads
Video ads
Informative blog posts about your products
Gallery pages
In the process, you'll be able to show off your products as you attract more prospects at the top of the funnel.
In some cases, you may even be able to develop interactive ads with a mini-configurator on social media or other platforms, encouraging people to begin customizing right away.
Use Threekit's Virtual Photography Solution to Drive Sales
For nearly any type of business, virtual photography is an invaluable tool to have when digitizing products for an eCommerce store. Using these solutions, you can create top-quality product images and 3D visualizations that truly bring your products to life.
With the help of Threekit's unique virtual photography solution, you can harness the power of this technology to create the perfect online shopping experience for your customers. Our Virtual Photographer™ software can capture your products from every angle. You can create as many as tens of thousands of photorealistic 2D images.
You can also use detailed and accurate 3D images in our configurator. Then utilize AR to visualize products in real-world settings. Regardless of what you want to achieve with your product pages and business as a whole, our platform can boost efficiency and profitability.
If you want to find out more about what Threekit's platform can do for your business, contact us today. We'll help you implement the perfect solution.