4 Ways a 360 Photo Web Viewer Helps Sports Clubs Sell Custom Items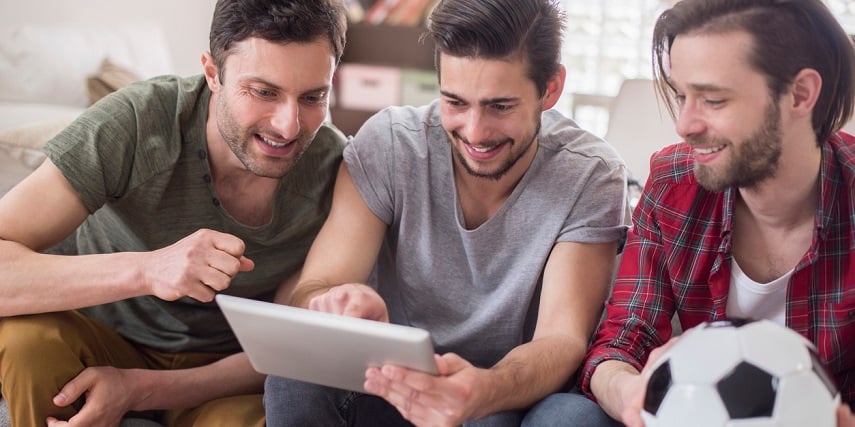 Sports apparel, gear, and accessories are more than functional items. They create a sense of belonging and team spirit. With so many great reasons to sell custom sports gear, there's no wonder that online retailers have a lot of competition. But you can stand out from the crowd with a 360 degree photo viewer.
Providing sports fans with an interactive experience that allows shoppers to create unique products can give you an edge over the competition. For online retailers, turning sports fans and organizations into buyers requires complete visibility and unique choices.
From school teams or corporate leagues to professional teams, customization is an important part of sports uniforms, gear, and spirit wear. A 360 photo web viewer makes visualization fun and easy. Adding one to your platform can also provide a wealth of benefits that help all types of sports organizations achieve their goals.
Providing a Simpler Experience for Sports Organizations
Organizations need a simple way to purchase uniforms, team gear, and apparel and accessories for fans. Online shops are a great way for all shoppers to have easy access to the products they need. Unfortunately, they don't always create the experience sports participants and fans crave.
Many sports organizations (especially youth leagues) are run by volunteers who already have a lot of responsibilities. The ability to create an easily accessible way for parents, friends, and coaches to access an attractive storefront and participate in a seamless shopping experience is essential.
Adding a 360 photo web viewer to your storefront can provide these benefits:
1. Customization
With an image viewer, shoppers start with a high-resolution template. Then, as they rotate and zoom the image, shoppers can easily customize any part of a product. They can see the results as changes are made.
A product page that began as a single item can allow customers to use thumbnails from your Javascript library for color changes, material choices, or other alterations that will make the product unique. Without complicated HTML or CSS coding projects, you can use a single web page to display limitless choices for your customers.
Creating efficient web pages that allow customization can be difficult on many platforms. But with an easy-to-integrate plugin, your 360 photo web viewer does all the work, and your customers get great results.
Interactive images make it easy for all sports fans to:
Add personalized text

Upload logos or JPG/JPEG and PNG image files on personalized gear or apparel
Once the project is complete, users can view it in full-screen mode to admire the final product. They also see pricing updates in real time. Users know exactly what to expect, which helps retailers avoid cart abandonment.
2. Virtual Tours and Augmented Reality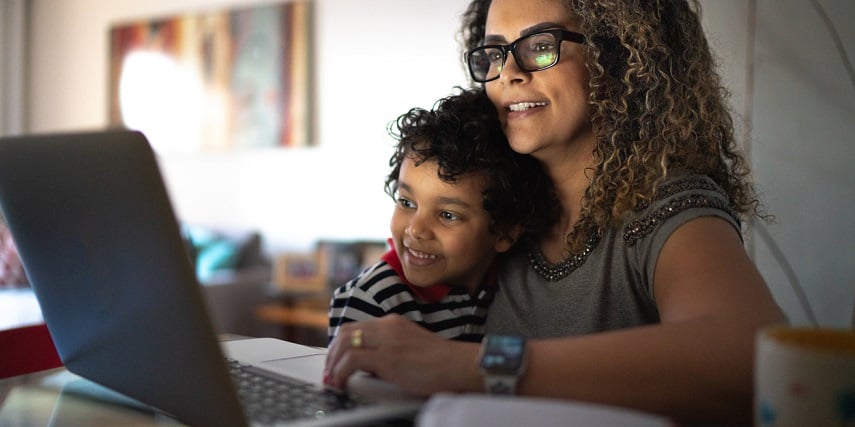 Virtual tours include 360-degree views, panoramic images, packshots, and videos, which all boost user engagement. You can also use a 360 photo web viewer to create predefined product views with hotspots. These features highlight the most important features of your products.
With these capabilities, shoppers view an uncluttered product page and simply hover over the images to view additional information as needed.
Customer confidence in a product can be boosted even further with augmented reality, which gives shoppers the ability to view products in the context of an existing physical space. Adding augmented reality to your product pages provides customers with an eCommerce shopping experience that surpasses online stores and even physical stores.
For retailers advertising a physical store, Google VR headsets like Google Cardboard can be combined with a 3D viewer to give shoppers virtual tours of a shop or other physical space.
But you don't need virtual reality and headsets to immerse your shoppers in your product catalog. For many shoppers, AR even presents opportunities to virtually place an item into their home or virtually try on clothing, shoes, and accessories.
Whether shoppers use iOS or Android mobile devices, open-source web browsers, Chrome, or mobile apps, they can access your tools without having to download anything.
Ready to enhance your eCommerce store with a product that will help sports organizations create custom gear and accessories while helping you boost online sales? Click here to learn more about a 360 photo web viewer from Threekit.
3. Build Up Your Social Media Presence
Social media is a powerful resource for reaching consumers. Like-minded community members gather on social media to share enthusiasm about upcoming sporting events and the associated gear.
When you use this to direct visitors to your storefront or product pages, social media users become natural advertisers simply because they enjoy their purchases.
Using links to drive traffic from your existing accounts can help sports fans connect to a brand. But it's not always enough to send shoppers directly to the storefront of a sports organization. Instead, share products with potential shoppers by:
Connecting through videos on YouTube

Embedding a gallery of user photos on your social media platforms

Adding animated GIFs or mp4s on your website
4. Avoid Excess Inventory
In the past, sports organizations were required to estimate potential sales and purchase products accordingly. If sales were lower than expected, organizations ended up with excess products in stock. Providing customers with an opportunity to access a store online allows retailers to create products on demand.
The ability to provide a virtual store means organizational advisors aren't responsible for directly buying and then selling inventory. It also eliminates the need for storage space and a physical venue to distribute products. Because there's no bulk inventory, shoppers can completely customize their products online, which frees up time and eliminates excess costs for sports organizations.
A 360 photo web viewer is a great tool to eliminate many of the challenges that sports organizations face when attempting to manage purchases of accessories and gear. It also puts fans and supporters in the driver's seat and makes the buying experience fun and unique.
At Threekit, we create complete product viewer and configurator tools that can integrate with most major eCommerce platforms. You can add our plugin to WooCommerce, Magento, and more to embed the product viewer tool on every product page. We also have custom APIs to create the right integration for your existing website.
Ready to get started using a solution that can help your customers create custom gear and accessories? Get in touch with our platform experts to learn more about Threekit's revolutionary platform to create better product visuals.