4 Virtual Photography New Year's Resolutions for Your Online Business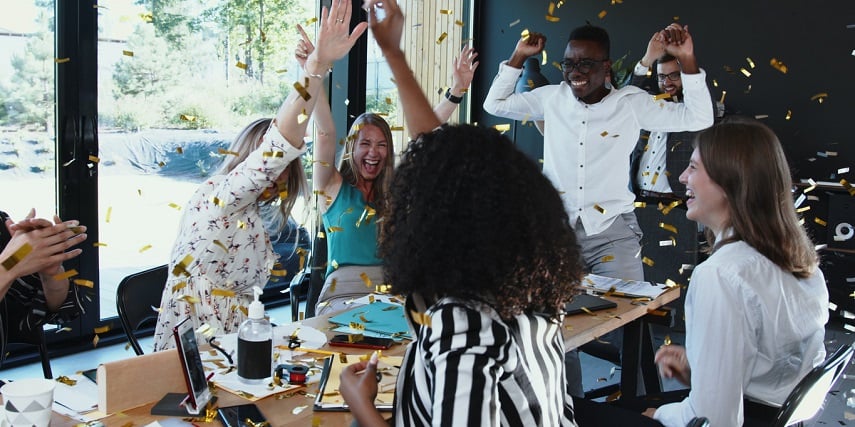 If you have a business with a digital presence (and these days, who doesn't?), you likely use photography online to promote your product or service. But why stop at just regular photos when you can use virtual photography to spread the word?
When it comes to managing your virtual photography online, regular maintenance helps to keep your photos looking their best. In turn, this will help your site's visitors get a clearer view of what you have to offer and potentially make it easier for them to find you online.
Upgrade Your Images: 4 New Year's Resolutions for 2022
If you use virtual photography to promote your products or services or even use it for a purpose such as real estate photography, you'll want to take an opportunity to do some housekeeping on your virtual photos at some point. What better time of year to do that than around New Year's?
Here are four New Year's resolutions regarding your site's virtual photography you should make this January.
1. Update your product images with virtual photographs
When you first start selling a product, you can't wait to put photos of it on your website or social media.
You upload the photos as fast as you can, eager to get the word out about your tremendous product that is going to solve your customer's primary pain points.
Then you start getting sales, and your site is working. You might get so busy dealing with the actual business that you set your site — and, by extension, your photos — go unattended.
So what happens when they go out of date?
Products are always changing to better meet the needs of their customers. This is true for almost any business.
The problem is when you update your product, but not your product images. You may be using an outdated display that doesn't truly capture what your product is all about anymore.
This isn't necessarily dishonest. In all likelihood, it's just an honest mistake or oversight.
But you can be selling yourself short. After all, your updated product may bring in even more customers than the older version.
Commit to getting new assets with virtual photography so you have stunning professional photos of your product. If you used standard, 2D traditional photography in the past, this is a great opportunity to convert to virtual photography.
Once the virtual photos are taken, you can upload them and give your customer an enhanced view of what they'll be getting from you. They can zoom in, take screenshots of their favorite features to peruse later, and more. Virtual photos can even be the foundation for in-depth 3D models of your products.
2. Clean out low-quality images
Let's say your product is selling well based on the strength of your offer and the content or copy you have in place to support it. This is great!
But are you positive your photos create a virtual product that is as strong as it could be?
If you have low-resolution, low-quality images, you may not have a great answer for that question.
You're in luck, though. It's never been easier to swap out your low-quality images for high-resolution, high-quality images.
With the right virtual photographer, you can capture photorealistic 3D images that leave your potential customers wowed. You can also use cutting-edge technology like augmented reality to showcase your products in the best possible light.
Low-quality images don't give your prospects a good sense of what you're offering. They lack clarity and often lead to more questions.
Beyond that, having low-quality images conveys a lack of professionalism. There's no real excuse for low-quality images, particularly when you have so many easy-to-use options for getting the most out of your high-quality images.
This New Year's Eve, resolve to trade your low-quality images for high-quality, 3D images that are sure to represent your brand well. Then be sure to remove every low-quality image from your website and online channels.
The end result will be a higher likelihood of closing more sales.
3. Use your virtual photos to build a virtual tour
The first time you have a set of virtual photos, you may just want to post them. That makes sense; their intended purpose is to let people get a good look at your product.
But that isn't the only use you can get out of them.
Have you ever considered using them to create a virtual tour? The level of depth and detail virtual photos provide enables you to go beyond just showing your product. You're quite literally touring your potential customer through its various features.
Think of it as a digital open house for your product. From a visualization perspective, it's a powerful tool.
That's why you should use this as another New Year's resolution. With the aid of virtual photography, you can take your customer on a tour, allowing them to see how the product fits into their particular journey.
Click here to learn more about virtual photography with Threekit.
4. Optimize technical elements of your images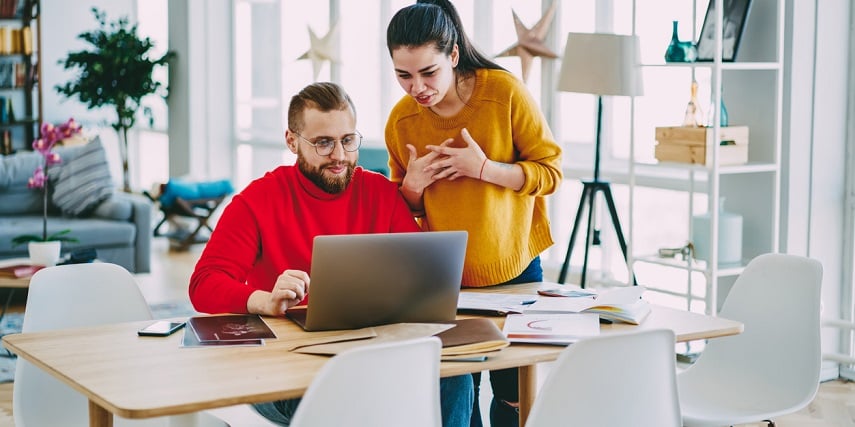 Don't get us wrong. The quality of your photos is important — perhaps the most important thing about them.
But it's not the only aspect of your photos you should consider when evaluating your site's photography.
Things like your site's alt-text can help improve your rankings in search engines. If you've never given this any consideration, you may want to start.
Search engine optimization is a powerful tool in getting eyeballs on your product online. There are numerous ways you can optimize your photos for SEO purposes.
Look into these and take an inventory of your site's photos. These kinds of changes may seem small. But they add up and prove to be the difference between drawing attention and failing to do so.
Put it another way: you can have the best virtual photos in the world. But what good will they do your business if no one is able to find them online?
Looking at the technical side of your display photos will help you stay on your customers' radar online.
Take an opportunity this New Year's (or sooner, if you can) to implement these small changes for your virtual photos. They can make a huge impact in terms of how successful your virtual photos perform promoting your product.
If you'd like to get the most out of your virtual photos, partner with a company that knows how to help. At Threekit, our virtual photography services and product configurator are here to help revolutionize the way organizations market themselves.
For more on how we can help you, contact us today!