Why 360 Product Viewers Will Soon Be the eCommerce Standard
If a picture is worth a thousand words, then a 360-degree product image is priceless. Media is in the midst of a paradigm shift. Where we once relied on TV and radio for news and advertising, we now rely on a smartphone. All the information we hope to get is delivered to the palm of our hands.
Today, the product image is the dominant digital asset for online sales. In the past few years, 360 images for eCommerce have become a popular alternative for standard product images and for good reason.
The fact is, consumers don't shop at stores anymore — they're after the convenience of online shopping in the comfort of their homes. This was true before COVID-19, but even more so since its onset. Businesses that can't keep up will suffer a massive blow to their bottom line. With commerce going digital, now is the perfect time to switch to a 360 product viewer.
Let's take a look at what this is and whether or not it's right for your business. We'll also go over three of the most well-known brands that have adopted 360 product viewers and have aced their eCommerce game.
What is a 360 product viewer?
A 360 product viewer is any digital view of a product which shows it from all sides and angles. It can be an interactive image, a GIF, or even a video. This can be done through a software application that runs on your computer's browser and engages customers with an interactive experience.
If you're using a 360 product viewer on your website, you'll have an HTML code, which loads the 360 view software. The viewer then loads the individual product image frames and both the image and the viewer live on your web browser. Built-in functionality settings control how the 360 image is displayed and how users interact with your product.
Potential buyers want their custom purchase to be as effortless as possible. A 360 product viewer makes that happen. You can create a personalized customer experience and increase conversions by showing unlimited configurations using 360 rotating imagery. All of this leads to an experience online shoppers prefer, making them more likely to make a purchase.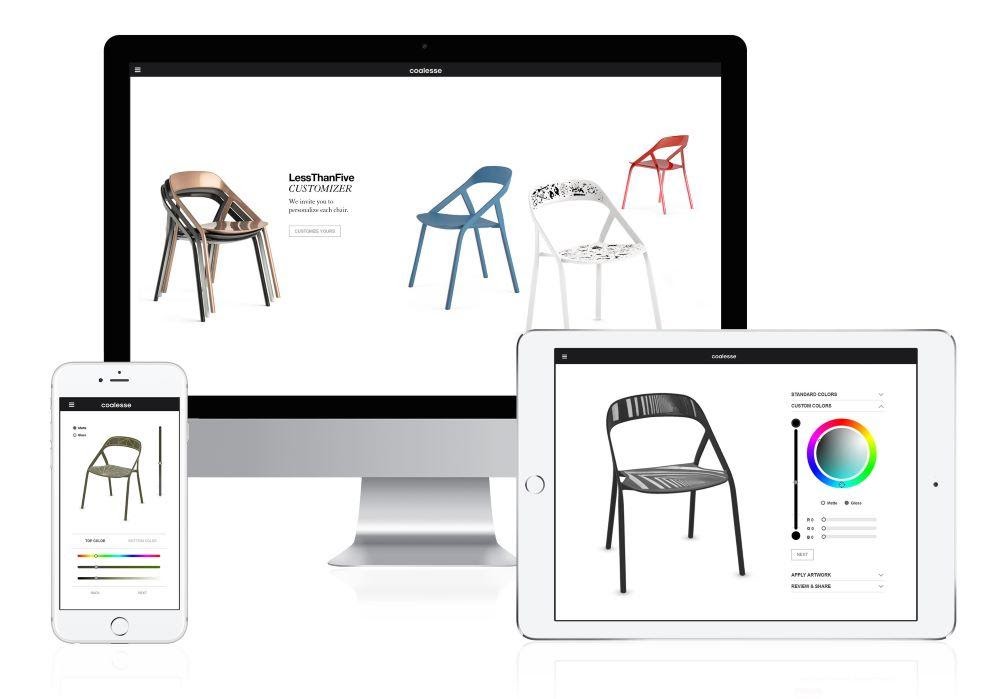 Talk to one of our Online Product Configurator experts
Why use a 360 product viewer?
There are countless benefits to using a 360 product viewer. Here are just a few.
Shift from brick-and-mortar to online commerce
In the physical world, consumers see, touch, and handle products before making a purchase. Online, that's not an option. Today, customers prefer to see as many pictures of a product as possible before making a purchase. And with eCommerce undergoing a major shift due to COVID, the need for better quality product images and experiences is becoming even more urgent.
That's why the 360 spin video for eCommerce has become the latest trend in online shopping experience. According to Adobe's study, 91% of medium-to-heavy consumers online believe a 360 degree product viewer is a must-have.
Improved Customer Satisfaction
A 360 degree product viewer enhances the overall shopping experience by giving online visitors a chance to interact with the product simply by using their cursor. All it takes is a click and a drag to view the product from every angle.
This gives potential customers a sense of control. Rather than seeing when the vendor chooses, they have the power to choose for themselves, which increases overall customer satisfaction.
Fewer Product Returns
A 360 product viewer can dramatically reduce product returns for online businesses. As any online business knows, product returns tend to be costly and cause headache for both the customer and vendor. A 360 product viewer gives the customer more confidence in the product their purchasing.
In addition to damaging your business, unnecessary product returns have a negative impact on the environment. 360 spin images for eCommerce can ensure accuracy of your product and reduce returns by nearly 50%, saving time and money for both you and your customers.
Higher Conversion Rates
A recent study conducted by the Retailer Magazine revealed that when a 360 product viewer was implemented in the eCommerce websites, it increased conversion rates by nearly 13% across the board. Imagine your revenue potential after a 13% increase in your online revenues.
It's also proven that a better visual product experience can drive up to 40% more conversions. What business wouldn't want to drive more sales for their eCommerce store?
Better Product Representation
If your products are multi-dimensional, consumers would likely prefer to get a full look from every side and to have a chance to engage with its features. That's what makes a 360 product viewer well-worth the investment.
For example, suppose you sell high-end furniture. Consumers would want to have a close look the design and functionality on all sides, so 360 images are a perfect fit. Shoppers would use their mouse to control the product rotation and to view the angles they are interested in. They could also zoom in on specific areas adding even more confidence in their decision.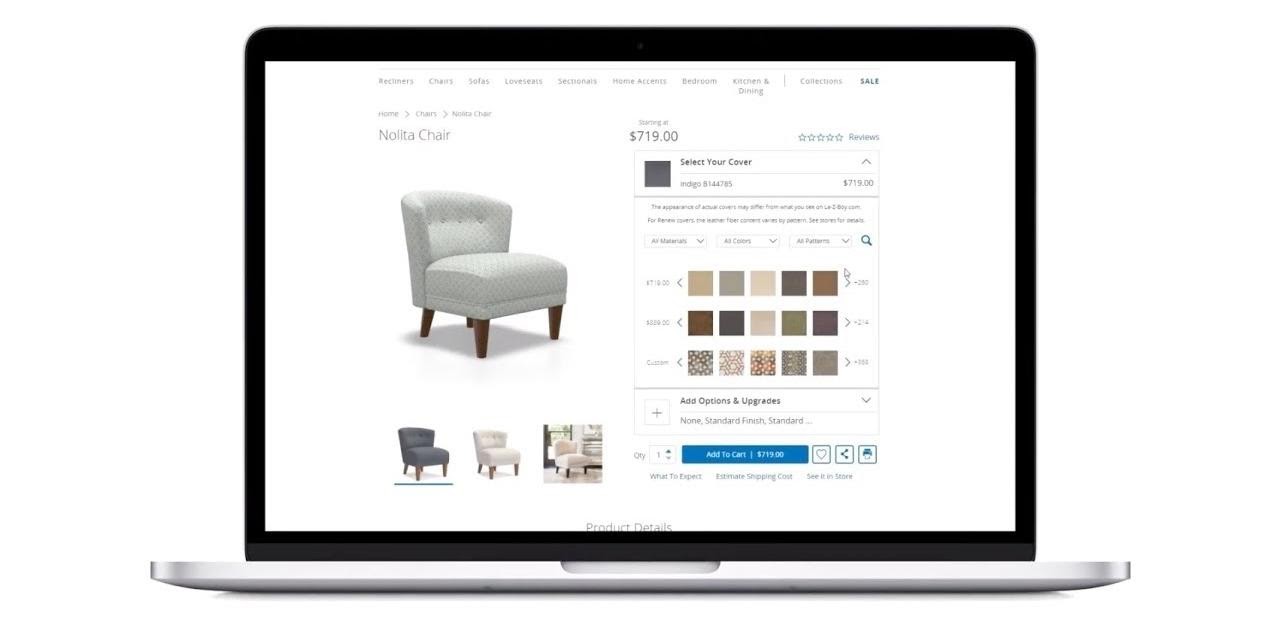 Reduced Time-To-Market
With a 360 product viewer, you can also reach the market quicker. Most viewers start with 3D models rather than actual photography. This means that you can actually feature a product before it's even manufactured. We all know that time is money, and a 360 product viewer will allow you to go from product concept to in-market presentation as quickly and efficiently as possible.
Improved Engagement
With a 360 product viewer, you can engage and excite your customers and website visitors like never before. It gives your customers an active role in the experience through product customization, while introducing them to a new way to shop. When customers feel they're a part of the experience, they're more likely to buy leading to overall revenue increases.
3 Great Examples of Current Online Product Viewers
You have a lot of 360 product viewers to choose from. However, most come with few customizations and features while operating on limited devices. Others have a full set of features and allow you to customize the experience to match the look and feel of your websites. These viewers are also efficient enough to operate on all devices and browsers.
Here are three great examples of brands that are using 360 product viewers their visitors love to use.
Apple
Apple is without a doubt the pioneer of implementing 360 degree visualization of their products in nearly all of their marketing. Most notably, their iPhone launch videos, which feature phones that are nearly entirely 3D rendered.
For example, a 360 degree preview of their iPhone SE shows you the entire phone from all angles. It even shows what it would like in light. The video teases the viewer with extreme close-ups and makes beautiful use of lighting to showcase the stunning design.
Apple is also a master of the x-ray view, giving customers a sneak peek inside the device to see how it has been packed with the latest technology.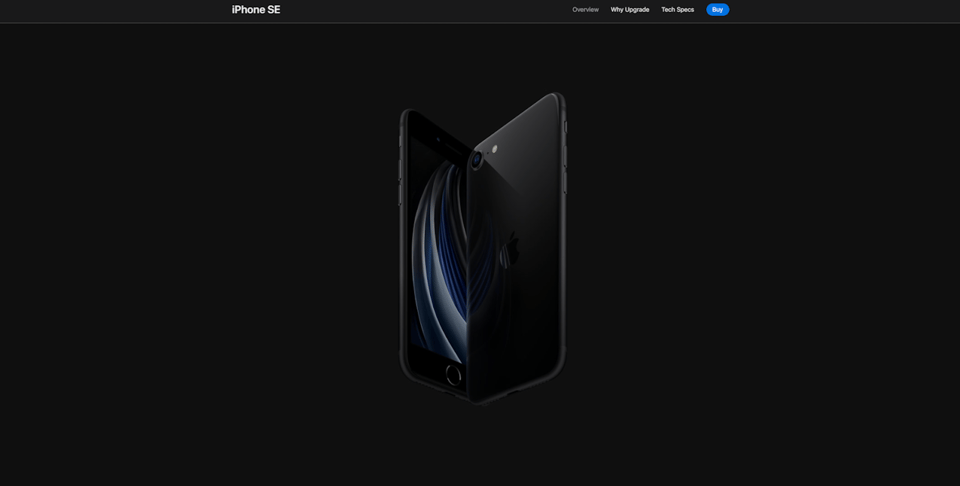 Logitech
Logitech has been making use of 360 product viewers for product launches for years. They're known for their keyboard, mouse, and headset launch videos. They often feature explosive animation showing all the technology inside each individual keyboard key. They're extremely impressive while also educating the consumer.
They have a high-tech look and provide a helpful overview of any laptop or other device. For instance, we looked at the 360 product images of the Folio Touch for iPad PRO. It showed each and every angle of the device and the opening, closing, and folding looks.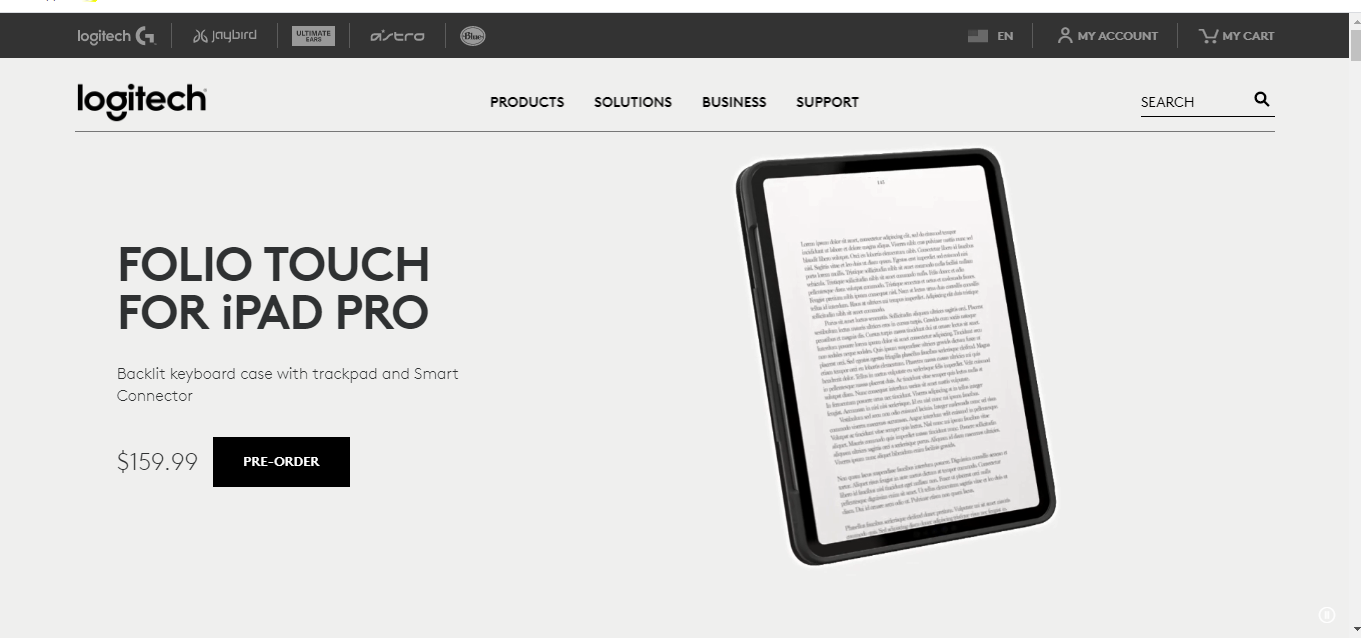 Nike
Nike is the clear leader of 360 degree product visualization technology for footwear. This sportswear powerhouse has a dedicated 3D strategy for maximizing its competitive advantage.
They even produce photorealistic 3D images rather than physical prototypes, giving consumers access to more designs. They provide a clear view of the shoes from all angles so the customer is fully informed and in the know.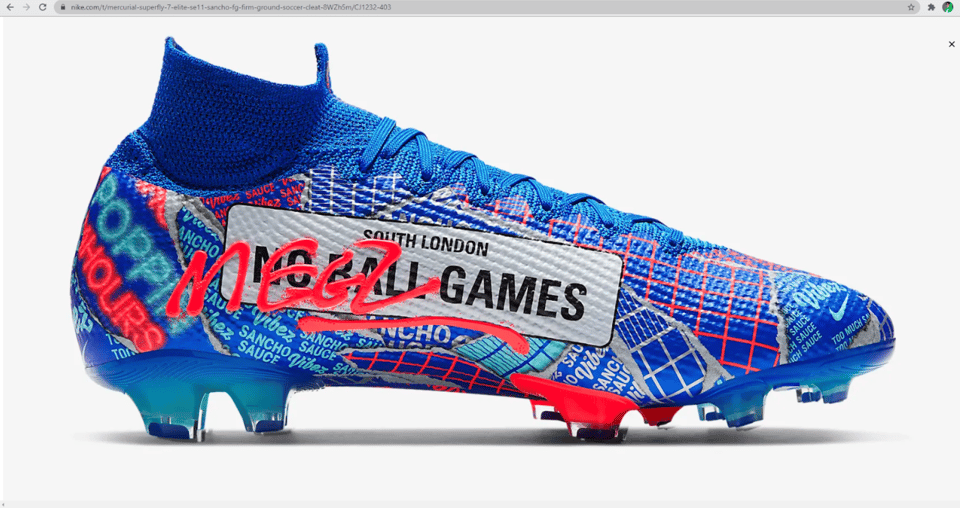 Who will benefit from Implementing 360 Product Viewers?
Most businesses with an online presence can benefit from implementing 360 product viewers. Could yours?
Retailers of Highly Complex or Detailed Products
The first group who can benefit from implementing 360 product viewers is those who sell complex or detailed products. A few examples are automobiles, recreational vehicles, and robotics.
Since these are relatively expensive products, their retailers would benefit from giving potential customers a closer look online. These may also be products consumers would prefer to purchase in-person.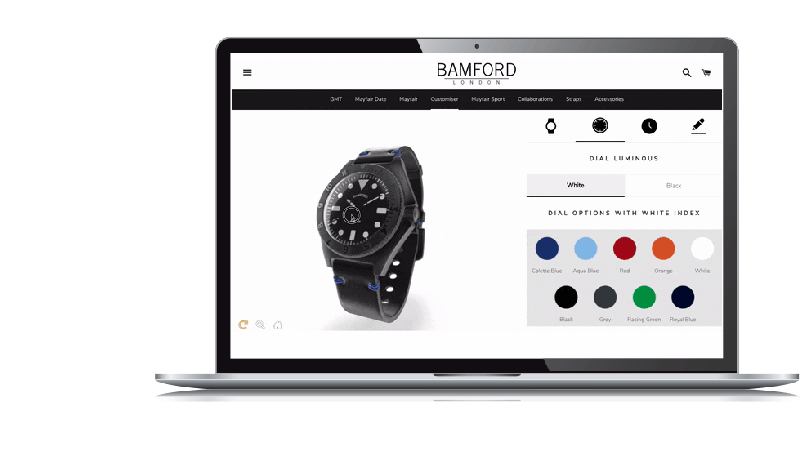 However, with the latest 360 product viewing technology, consumers are more confident about important decisions regarding significant purchases.
Retailers Selling Products Exclusively Online
Since Covid-19, many retailers have turned to selling products solely online as the brick-and-mortar shops were closed indefinitely. Some are still closed today.
With ongoing risks of the virus, many consumers do most of their shopping in eCommerce marketplaces. Several retailers are using online marketplaces for selling their products online exclusively.
It's important for consumers to get a detailed look at products online as they can't physically hold or inspect the product. This has made selling products online logistically smart as well as cost-effective.
Growing Brands
New brands that are still growing and in search of more revenue with little investment are ideal candidates for 360 product viewers. The greatest benefit of putting products online is that it's affordable. A 360 product viewer also makes it much easier for developing brands to attract new customers by giving them a full introduction to their products.
Brands already using 3D Models
If your brand is already using 3D models on the website, there's good news for you. A 360 product viewer enables you to further enhance your 3D models to include every angle and side.
It also allows businesses to make 3D product visualization videos. Consumers can also customize the 3D models on your website by choosing different options like color, size, and dimensions.
Using Threekit for your 360 degree product viewer
Threekit is one of the most professional providers of immersive, helpful online product visualizations. We turn product visuals into the best possible customer experience. Threekit not only provides your business with a 360 product viewer but it also enhances the entire experience with customization capabilities.
Our 3D configurator enables users to build, customize, and interact with your product in real-time, right on your website. Photorealistic images are created by a virtual photographer to save time and costs compared with traditional photography.
What truly sets us apart is our concept of AR, which lets users place products in their own environment to make sure everything is "just right". Our powerful online customer experiences use photorealistic images, 3D configuration, or augmented reality, all from a single design file.
Join us at Threekit and take your customer experience to the next level.
Ready to get started? Schedule a demo with us today and our product visualization experts will walk you through the next steps.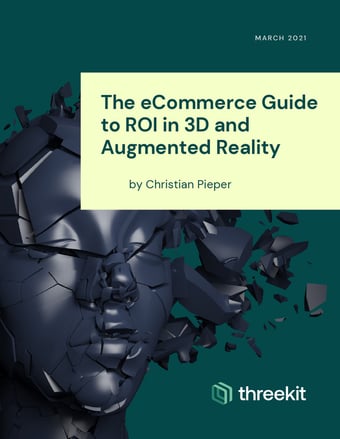 Download our eBook
If you're making the business case for 3D and augmented reality product visuals, this is the guide you need. Get real data on how this innovative technology pays off.