Create engaging product experiences that get results
increase in average order value
boost in on-site conversions
The right product visuals at the right time; anytime, anywhere.
Allow customers to engage when and where they want, for a better customer experience across all channels.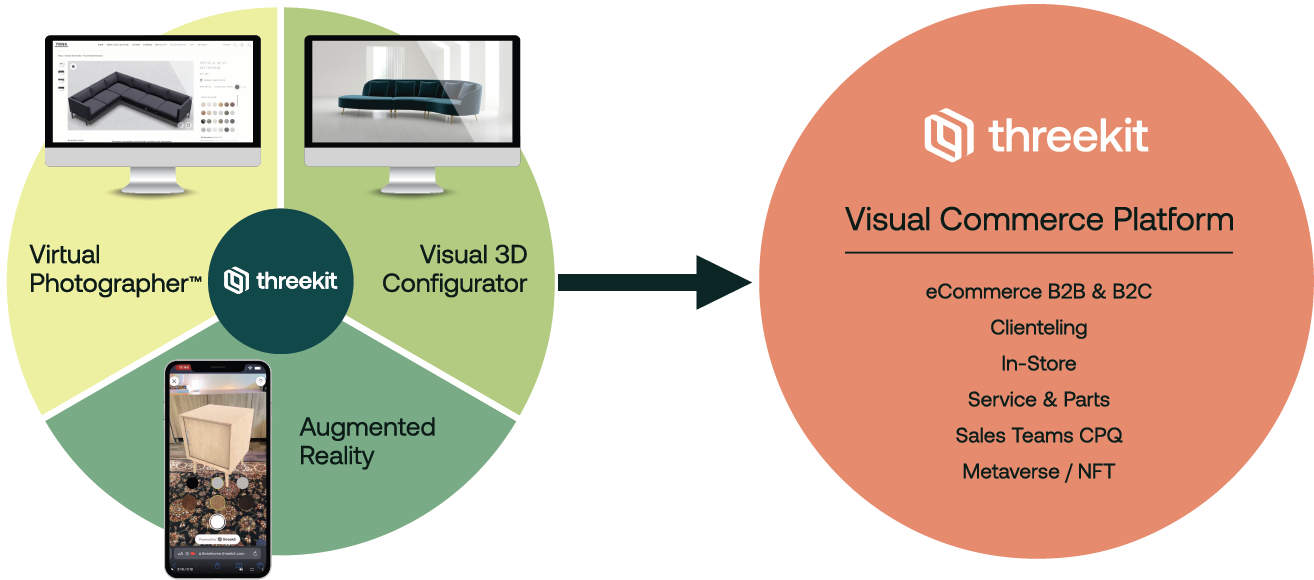 The features that make shopping and checkout a breeze.
Enable your shoppers to create wishlists and share configurations as you show price dynamically.
Cart integrations
From simple single SKU to complex multi-SKU integrations, Threekit is set up to work with your requirements. Cart enhancements include:
Smart SKUs: Instantly translate random SKUs to ones your employees can identify by name or number
CartEdit: Helps reduce cart abandonment by letting user restore a saved configured item and modify it further.
Order webhooks
Trigger critical workflows directly from your eCommerce store. Start a post-order workflow when a shopper presses "Buy" or send an email automatically if they abandon cart. Simply set the rules and let Threekit do the work.
Dynamic pricing
Pricing data can be associated with individual catalog items so price will update automatically as shoppers configure products. You can also create multiple pricebooks in different currencies to price accurately across the globe.
Product bundling
Combine multiple SKUs into a single configuration to increase average order size.
Share and save functionality
Enable users to upload images or type in text to be featured in the product design. Great for apparel, accessories and custom swag.
Wishlist creator: Allow users to add configured items to a wishlist, save notes, SKU, and pricing with item and resume configurations from the wishlist
Snapshot taker: Capture and download an image of your configuration
Text and social share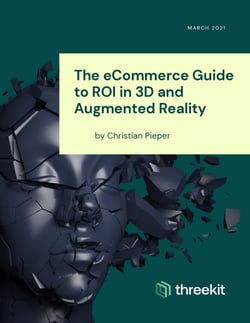 Download the eBook: The eCommerce Guide to ROI in 3D and Augmented Reality
An exclusive peek at the very real financial benefits of implementing 3D and augmented reality product visuals on your brand's eCommerce site.