Business Fact #3
3D files are being used everywhere in the business cycle and are easily transferable.
Design
Business cycles in every category, from fashion to manufacturing, are speeding up. Companies must go from design to production to marketing faster than ever because buyers and competitors are demanding that they keep up.
In these cases, 3D is an "active" file which can be easily changed and adapted with new features, colors, and materials, all in real-time. This replaces what would be a manual process in Photoshop or CAD in which each change must be painstakingly drawn for each variation to look true to life.
Manufacturing
Because 3D file formats are rich files, they can often be sent to manufacturers and machines with clear guidance on how the product should be built.
Threekit has enabled one customer, an apparel designer, to run hands-free manufacturing. After a completed purchase, all of the details and Bill of Materials (BOM) are contained in the 3D files and from Threekit. This dramatically speeds up the process while increasing efficiency in manufacturing.
Marketing
3D is incredibly useful for marketing.
The first benefit is through clienteling. Imagine that you're a custom jeweler and a customer comes and buys an engagement ring. Now imagine that in 3-6 months (before the wedding) you send that very same customer targeted, automated emails showing how various wedding rings fit with the engagement ring they bought.
Even though both rings are custom, 3D allows you to place rings together. Businesses can create hyper-relevant visuals to send to every unique customer and do it automatically and at scale.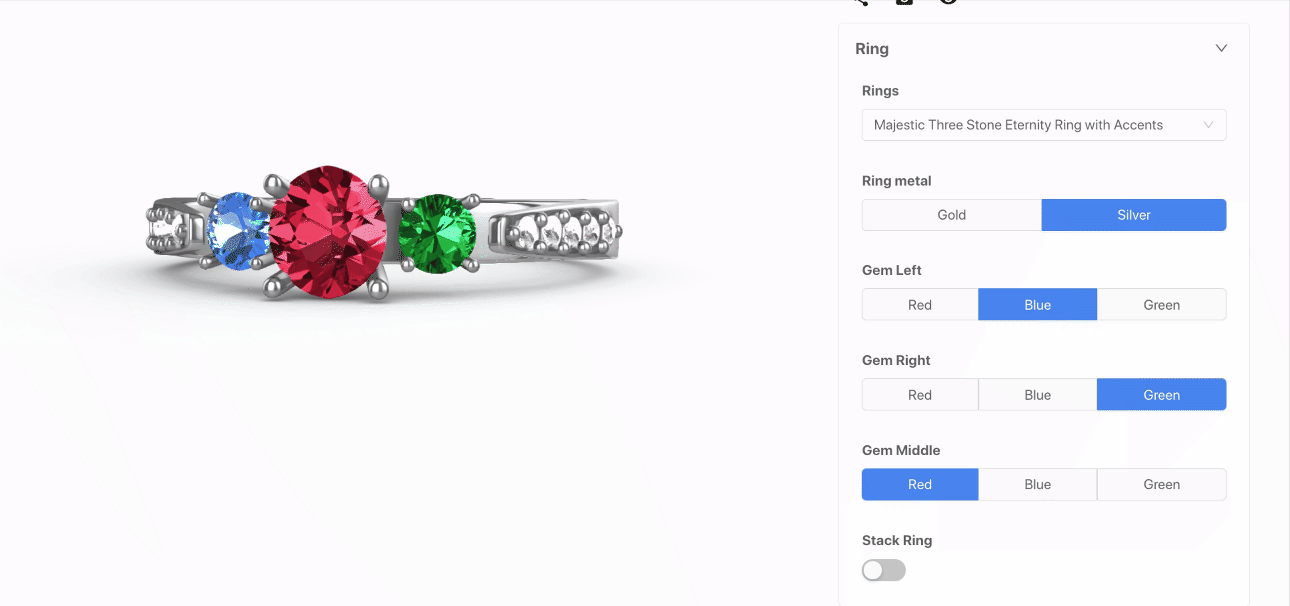 Another key application is made possible by new innovations in online advertising. Google recently announced their general release to 3D ads, so now 3D users can enter interactive 3D ads directly into the Google ad Display network.
The results are compelling:
3X higher engagement rates compared to standard display
4.7X higher brand favorability
6.9X higher purchase intent
Workflow
Last, but not least, 3D is portable and built to be transferable. For example, Threekit accepts 75 different file formats and can export each visual into many different formats as needed. That means the visuals generated via Threekit can be used to impact every step in your product journey.
Also, Threekit's 3D configurator software seamlessly integrates across systems from ERPs, to PIMs, to eCommerce systems, to advertising networks, and more. It's built so that you can plug it in anywhere and use it anytime so businesses can easily use valuable files in every step of the business process.
This breadth of application is what makes 3D more than just a visual or customer experience feature. It's also what makes us confident to predict that 2021 will not be, as many predict, predominantly the "Year of Covid 19" or the "Year of Political Division." We'll say it loudly:
In 2021, 3D is poised to become a driver of true business transformation. Commerce will never be the same.