Why a Furniture Builder Is the Next Step in Product Customization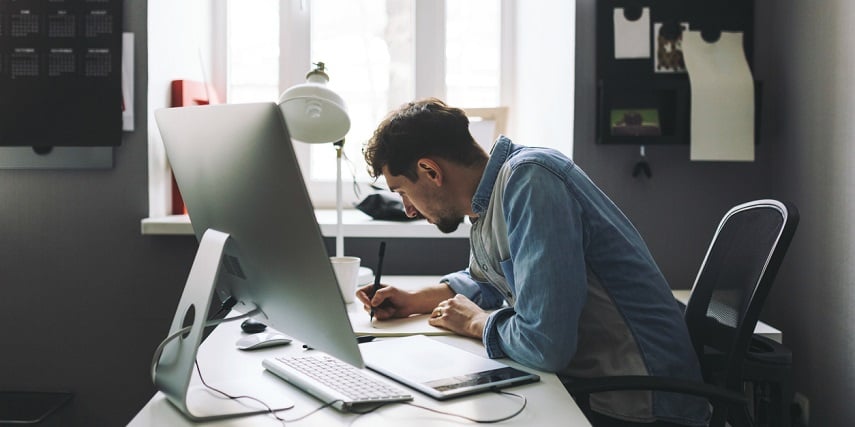 Product customization is the next big step for furniture retailers in the eCommerce space.
Experts predict the furniture industry to register a CAGR of 5% during the forecast period of 2021-2026. Residential and commercial businesses are on the rise globally, as well as new partnerships and collaboration between industries that are expected to drive the market's growth.
Of this growth, a significant percentage includes DIY (do-it-yourself) and RTA (ready-to-assemble) furniture builders. The next generation of home interior designers wants customized products readily available at their favorite online store.
As the furniture industry continues to grow, automation and virtual reality are evolving to create an even better customer experience. The natural next step is enhanced product customization with a complete furniture builder add-on.
Personalized products help shoppers create their own unique spaces, and automated pricing functionality helps them stay within their budgets. Waiting for a quote is a thing of the past for today's furniture builders.
See how Threekit is making it possible for shoppers to design every aspect of a piece from the ground up with our unique sectional builder tailored to furniture design needs.
Product Customization Allows Online Shoppers to Become Furniture Designers
You don't need to be an interior designer to create your own range of custom products on your favorite eCommerce platform. Enhanced product configuration puts online shoppers in control of each component.
For example, a sectional design add-on allows users to drag and drop sectional pieces for any furniture item. Couches, beds, desks, tables and more can all be custom-built, piece by piece.
This process is similar to commissioning a furniture builder to design an exclusive product — but with more transparent pricing and a user-driven functionality.
Shoppers can put the final touches on their products by adding custom finishes, fabrics and accents. They can:
Select unlimited materials and textures to design custom draping and upholstery

View different angles and view user changes in the highest resolution quality available across eCommerce platforms

Update the materials at any point in the process to reflect preferred customization options
Visual product customization allows users to zoom in on key details and change any section that isn't 100% to their liking. A product configurator designed for furniture building down to the smallest frame, cushion and cog is the dynamic next step in furniture buying.
In addition, mass customization allows shoppers to edit bulk orders with ease. Commercial furniture purchasers will find this feature especially convenient, as product customization and automated pricing save them time and money. At the same time, these features ensure stellar customer reviews and all-around product satisfaction for online retailers.
Click here to learn more about product customization with Threekit.
Online Shopping Meets Virtual Reality With 3D Product Customization
So a client has planned their dream office space, gotten the executive team to agree on a style and color scheme (whew!) and found the right furniture with the right pricing. But when it comes time to assemble their brand new lounge, the sofa clashes with the new conference tables, and the arrangement isn't quite the same as the open floor plan they pitched to their team.
Maybe another client is finally ready to personalize their first studio apartment. But when the new kitchen furniture arrives, the studio is looking more like a shoebox.
These scenarios happen when shoppers don't have the right tools.
Spatial awareness is key when it comes to product customization in the furniture industry. In fact, dissatisfaction with the way products fit in their own space is the number one reason why customers don't always trust online retailers when it comes to furniture shopping.
But with product customization software as a simple add-on for any website, online shoppers can browse with confidence.
Visual product customization empowers shoppers to view furniture in their own virtual showroom. Whether that space is their home office, living room or commercial suite, the power of product configuration creates a digital gallery for online shoppers.
With our product customizer, expert interior design tools like Floorplanner and Modsy come together with slick 3D visuals for an interactive shopping experience. The detailed product customization template allows users to:
Rotate products

View them from different angles

Examine lighting within a space

Position furniture to maximize space and aesthetic goals in real time
This allows online retailers to plan an interior design "sketch" in full, living 3D.
Your Team Can Design, Sell and Share Though Your Favorite eCommerce Platform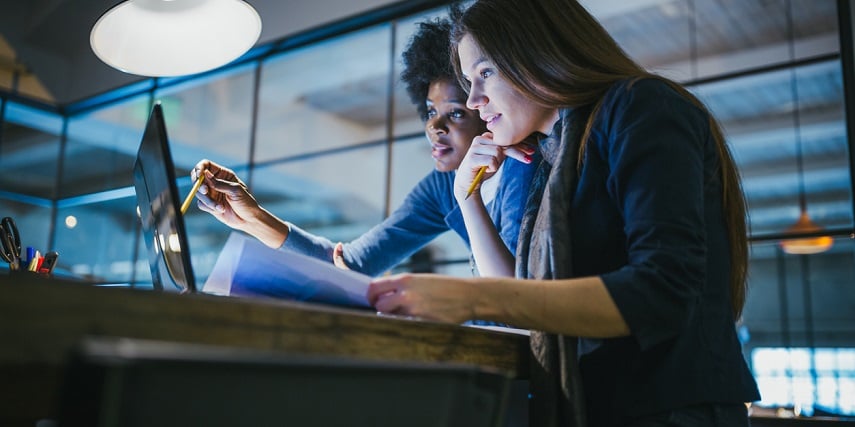 If your online visitors are stuck in the browsing trenches, help them quit window shopping and start designing their own customizable products. The best part of visual product customization is the ease of designing, shopping and sharing all from one platform.
From one simple dashboard, your internal product designers can:
Access and manage product catalogs

Share them with different teams

Update existing SKUs

Upload new products and make changes
After all, product customization should be just as easy to manage internally as it is for your customers to enjoy.
From the perspective of furniture retailers, digital transformation is a key demographic of a rapidly growing, competitive online market.
For retailers and manufacturers to keep up with the fluctuating demand, they need to be ready to leverage automation, AI and virtual reality in their product customization features. This means synchronous pricing modules, detailed user dashboards and fluid visual product customization with collaborative functionality.
Sales and inventory managers can track KPI metrics for customer loyalty, engagement and conversion rate data. On average, the ability to personalize products with a product configurator yields a 40% higher conversion rate than flat, static product catalogs.
The power of creativity and innovation is leading the way in the online shopping arena. As technology continues to evolve, automated and DIY product design services are replacing the need for traditional brick-and-mortar showrooms.
Enhanced furniture design capabilities are the latest facets of a growing digital design world.
Tinker away with product customization at Threekit. Give custom product configuration a try for your website, and reach out to the Threekit team today to learn more.