Threekit Recognized as Key Featured Platform in Gartner's Market Guide for Composable Product Configurators
We are thrilled to announce that Threekit has been recognized as a key featured platform in Gartner's recent "Market Guide for Composable Product Configurators" report.
As the first company featured in the report and the first two examples of visual configuration, this recognition solidifies our position as a market leader in Visual Commerce.
We are proud to be building this new category and serving global brands such as Louis Vuitton (read their CIO's Threekit testimonial), Crate&Barrel, Steelcase, Sloan, Hyster Yale, Starbucks and TaylorMade (case study).
Gartner's coverage of this topic is extremely important as it highlights the value and potential of Visual Commerce for businesses across various industries.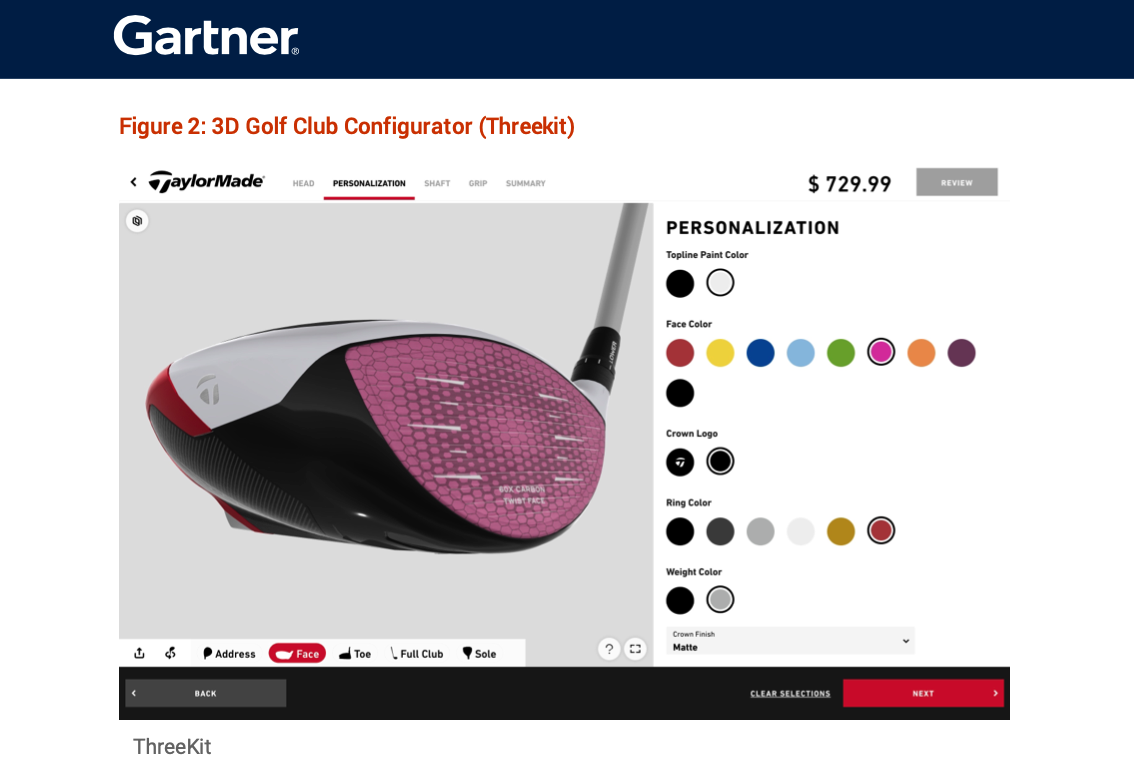 The report emphasizes the significant business benefits that companies can experience when implementing visual configuration technologies:
Firms that adopt visual configuration see significant improvements in their win rate, larger deal sizes, reduced expenses for creating design documents (such as computer-aided design [CAD]), diminished need for adjustments in the production process, and decreased inventory costs for samples at retail outlets.
This demonstrates the growing importance of having a customizable and flexible product configurator to meet the evolving needs of businesses.
Threekit's recognition in Gartner's report reflects our commitment to innovation and excellence in Visual Commerce.