How a Visual Configurator Helps Shoppers Choose Fall and Winter Shoes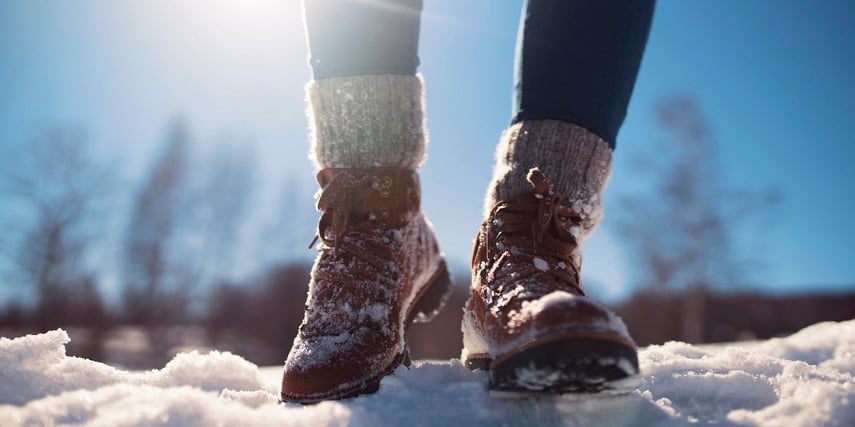 The pandemic increased online shopping in many industries. Most shoppers still prefer to shop for shoes in physical stores, but a visual configurator can bridge the gap.
While online retailers enjoy robust sales of clothing, furniture and groceries, 59% of consumers said they'll predominantly shop in stores for footwear. For eCommerce shoe retailers attempting to help shoppers choose the right shoes for fall and winter, there are many hurdles to overcome.
If you want to attract online shoppers and increase your conversion rates for fall and winter sales, then you need a new strategy. A visual configurator streamlines your customization process and creates a buying experience that mirrors that of physical stores. It can also help address many of the pain points that shoe retailers face online.
The Top 5 Challenges in Online Shoe Retail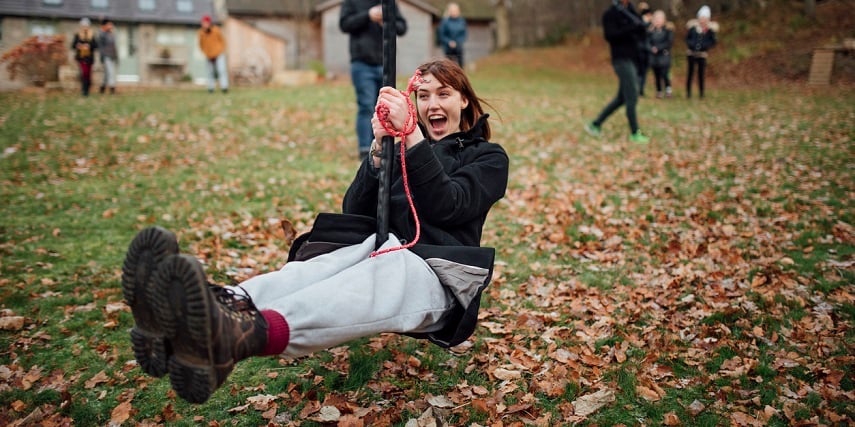 Customers seeking the right shoes for fall and winter have a lot of boxes to check. Whether they're for work or play, fall and winter shoes need to be stylish, withstand a variety of weather types and maintain the comfort individuals need for whatever their day brings.
As an online shoe retailer, you have to meet these needs and provide a customer experience that delights without a physical inventory to choose from. These are the top five challenges online shoe retailers face when helping customers choose the right shoes for fall and winter:
1. Customer service
Providing a consumer-friendly experience means online retailers must have the ability to make shoppers feel welcome, offer desirable product lines and answer any and all questions. Online retailers must create an engaging sales cycle without the added support of sales teams and face-to-face conversation.
2. User experience
Your website appearance and functionality must also be stunning to rival the sales process of a physical shoe store. To introduce new products for each season and customizable products, online retailers need product visualization tools that leave nothing to the imagination.
3. Returns
Online shoppers expect return options. But offering return options for custom products can cost you money. Online shoe retailers must find solutions that reduce the demand for pricy customer returns.
4. Added fees and charges
On average, 69% of online carts get abandoned before the purchase is complete. The #1 reason for shopping cart abandonment is unexpected fees.
As an eCommerce retailer, you offer a variety of services. But failing to provide transparent pricing for these services will still cost you.
5. Sizes, colors and qualities
Let's face it: shoes are a part of fashion. This means online retailers face the challenge of finding a way to substitute the in-store sensory experience their customers seek.
Facing these challenges is difficult, but it's not impossible. With the right tools, your customers can enjoy an engaging, informative shoe-shopping experience that inspires confidence and reduced returns.
3 Ways a Visual Configurator Can Help Shoppers Choose the Right Shoes for Fall and Winter
A visual configurator is an online tool that enables customers to view products and customize them based on their personal preferences.
Instead of shopping in-store and viewing products or samples, customers configure products using virtual images, and their complex products are manufactured to their specifications.
This means you can meet the material demands and styles of fall and winter shoes for a variety of customers without the need for a vast, expensive inventory.
Ready to provide your customers with an engaging fall and winter shoe shopping experience? Click here to learn more about Threekit's visual configurators for Shopify, WooCommerce, Salesforce, Magento and other popular platforms.
Not sure if a visual configurator is the right tool for your online store? Learn more about how a visual configurator can help shoppers choose the right shoes for fall and winter.
1. Customization
Offering customization options within your fall and winter shoe product lines provides your customers with more options and the opportunity to get involved in the design process. Product configuration from Threekit is a fast and easy way for your customers to create the exact fall and winter shoe styles that fit their lifestyle.
3D product configuration takes the guesswork out of shoe shopping. Shoppers will have 3D images that update in real time with each add-on or customizable option.
With configure, price, quote (CPQ) tools as part of your CRM, your customers see pricing updates throughout the process and never get any surprises at checkout.
Accurate price quotes before the process is complete means you can eliminate the #1 reason for abandoned carts.
The step-by-step process provided by the configurator then guides customers through the sales cycle. Also, information hotspots are available to answer questions without cluttering up your product pages.
The overall result is virtual customer service that creates an engaging sales cycle with no need for an in-person sales team.
2. Amazing visuals
Detailed product visuals are the most effective way to provide online customers with the confidence they need to click buy. In fact, 83% of shoppers cite product visuals as the most compelling reason for their purchase.
A 3D product configurator uses virtual product photography to provide online retailers with these benefits:
Consistently perfect images
Scalability through the ability to generate high quantities of images
A low cost in comparison to professional photography costs
Increased page speed for streamlined visual configuration updates
Supply chain efficiency that allows you to create 3D visuals and 3D models of products that don't exist yet
So how do these 3D product visualization features help your customers choose the right shoes for their fall and winter wardrobe? They provide your customers with the ability to see every detail of a product inside and out.
When shoppers can spin, turn, zoom in on and thoroughly examine a 3D image of the product they created, they gain trust in your brand. Then they'll have the confidence to buy.
3. Customers can try on shoes virtually
It's true that you can't physically try on shoes during an online shopping experience. However, when you add augmented reality (AR) to your visual configurator, your customers can virtually try on their fall and winter shoe choices.
AR from Threekit allows your customers to use a type of virtual reality to try on their customized shoe choices before buying. Since it works as a mobile and web-native plugin, the feature launches directly from your product pages. Shoppers can easily see which shoes look best with their favorite fall and winter outfits.
A visual configurator is the natural answer to many of the pain points online shoe retailers experience each season.
Don't miss out on fall and winter shoe sales this year. Get started with a visual configurator from Threekit today.