How a Shopify Product Customizer Helps Increase Clothing Cart Values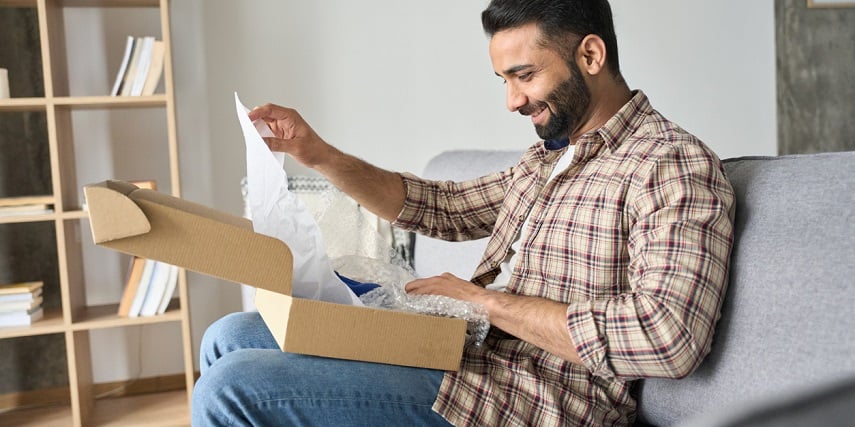 When it comes to optimizing profits from your Shopify store, it's all about seeing how much value you can fit into each customer's cart. One of the best tools you can use to do that is with a Shopify product customizer.
Running an eCommerce clothing retailer demands flexibility and a dedication to providing customer satisfaction. One way to do this is by giving customers the ability to customize your products so they can create the specific garment they envision.
With a Shopify product customizer, that's exactly what you give your customers the ability to do.
This type of versatility does more than make them fall for one of your products, however. It also increases the likelihood that they'll want to buy even more from you.
But how does it do this?
3 Ways to Increase Customer Cart Value With a Shopify Product Customizer
Let's take a closer look at how using a Shopify product customizer can lead to larger cart values in your Shopify store.
1. Give the customer a better overall view of the product
When your customers are buying online, they'll obviously want pictures of what you're offering. This only makes sense — if they can't see it, they can't be sure of what they're getting.
But you can move your customer service experience to the next level in a way that makes them pack their cart every time by giving them a truly one-of-a-kind view of your product.
Threekit's Shopify product customizer puts 3D, photorealistic images in front of your customer as soon as they create their own product with the product builder.
There's zero lag time between the product design and them seeing the output on your product page.
They can get an immediate view of what it will look like as they create and modify the product. They'll also see real-time pricing updates along with each change.
These stunning 3D images are much more dynamic and lifelike than traditional 2D photos. They'll give the customer a more in-depth perspective on your customizable products.
Along with the 3D photos, Threekit also uses augmented reality to allow users to get a better feel for how the product will look in different environments.
The design tool uses high-resolution file uploads to implement these top-of-the-line photos directly into your Shopify app store pages.
What's even better is that you can advertise the use of this tool on your social media channels, further promoting the capability to give your customers a more enhanced look at your products.
Your product configurator gives your customers a real-time view of what they can buy; you'll succeed where other online stores fall short. The product customizer app strengthens the connection between you and the customer, whether you're selling sweaters, suits or t-shirts.
2. Provide extra functionality so shoppers can add new features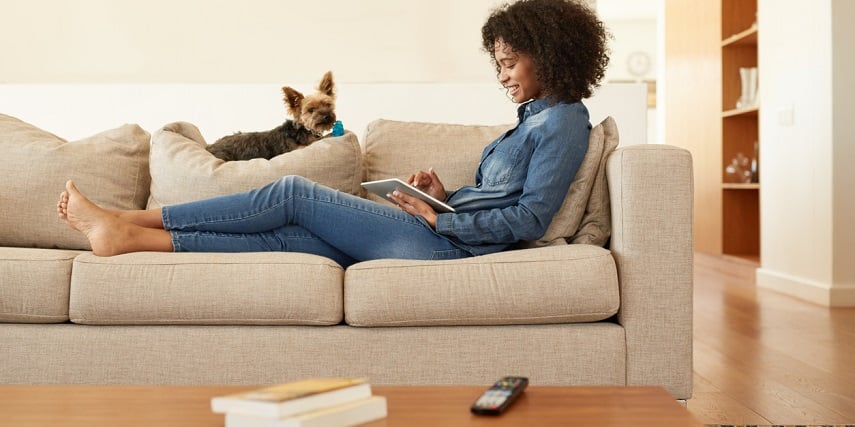 When's the last time you looked at a piece of clothing and thought, "This looks nice, but it would be perfect if it were blue/yellow/green/some other color," as you shopped?
Having product options when buying something makes someone much more likely to buy. It shows the garment has versatility and ensures you can get it looking just the way you like it.
With a Shopify product customizer, there's no limit to the product customizations you can provide. The only limitations are the ones your support team isn't able to complete.
Want to give your customers the ability to switch colors? You can do that.
Do you want to let them put their own print designs, text inputs, clipart on the shirt? A customizer can let you do that, as well.
You may want to add other features to the product to make it truly stand out in a unique way. Whatever your shop is capable of doing, you can include it as part of the Shopify product customizer.
Then you can organize all of those options with dropdown menus, lists and collapsible options. You can even use a simple checkbox system that lets your site visitors make custom orders without overwhelming them with a sea of customization options.
Being able to build their own customized product is how you build repeat customers. After all, if they can go about customizing the product they like using your online store, why would they go anywhere else?
Optimize the customer experience
Instead of being just a retailer, you've now become a partner to your customer. Your own products will feel like theirs, as they'll have a hand in creating and designing them.
There are unlimited products you can infuse this capability with. You're only limited by your imagination.
A custom product designer will leave your customers wanting to purchase more from you. Not only will they be happy to buy from you more than once, but they will also look to buy the same product over and over again with different features.
If you can create a tempting enough offer, customization only makes your product and store seem that much more appealing for your target audience.
Click here to learn more about our Shopify product customizer.
3. Enable them to implement custom measurements
Buying clothing is about as personal as it gets when it comes to online shopping. Each user wants something that not only speaks to them but represents them as an extension of their personality.
Think of the last time you bought a piece of clothing. You likely took plenty of time to deliberate over the color, style and fit of the piece.
Of course, dialing in the fit has traditionally been easier when shopping in person. That's when customers can actually try the piece on. They can get a feel for how it will look and fit on them.
With a Shopify product customizer, you can bring the power of in-person shopping to your customer's device.
You can equip your customers with the ability to input their exact measurements and see a virtual recreation of that garment within seconds.
One of the main drawbacks of buying online is that customers are rarely certain they'll receive a product in the right size.
By giving them the power of product customization, you remove any doubt that they can do this. You allow them to create a custom product fit to their precise specifications.
Revamp Your Clothing Store With a Shopify Product Customizer
The bottom line is that if you're looking to add a new dynamic to your Shopify store that leaves customers filling their carts each time they visit, a Shopify product customizer is a great tool to add to your ecommerce platform.
You can give your customers unlimited flexibility in controlling their shopping experience. Threekit is the partner to help you implement the customizer into your store, and we'll guide you through the process every step of the way.
For more on how Threekit can help you revolutionize your Shopify store's results, contact us today.